Lehi Bakery sold, new owner promises traditions will continue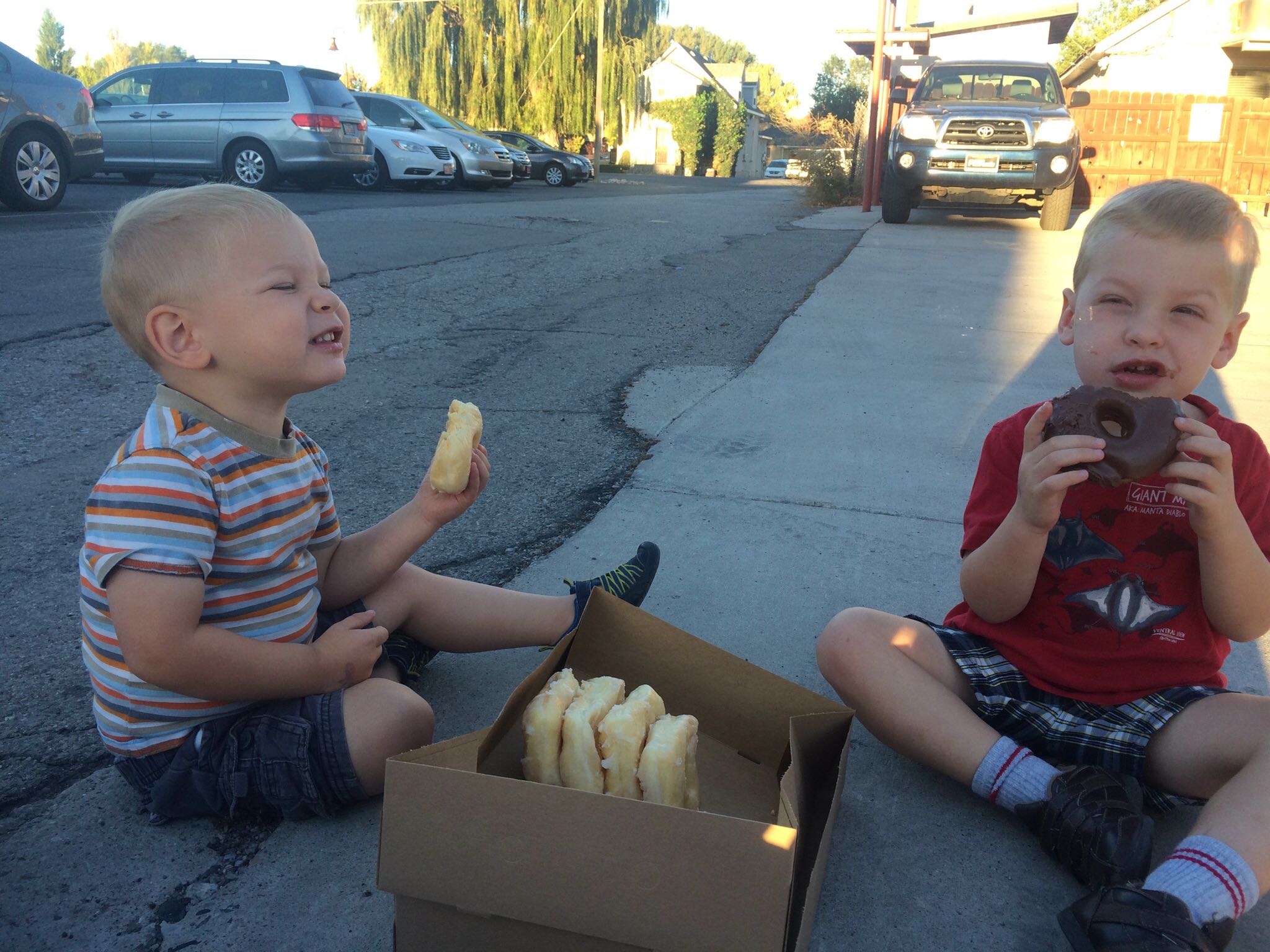 For the last five decades, members of Lehi's Arden and Cheryl Tuckett family have risen at 1 a.m. to begin the day of bread, cookie, doughnut, and baked treat preparation. In 1968, the Tucketts purchased the historic site to open a bakery. Since that time, almost without exception, the family has continued to satisfy the sweet tooth of people from all over the country, but mostly local folks who just needed a doughnut before they could start the day.
New owners, David and Danielle Doty, have vowed the same quality would continue. David Doty said, "One of mine and my two sons' favorite activity when very young was to purchase doughnuts and sit on the curb outside Lehi Bakery and eat them."
Doty moved to North Carolina for 1 ½ years and returned to Lehi in 2012. When he learned the bakery was for sale, he felt this was an opportunity for him to continue to create a place where his own memories of sweet confections started.
He admits the process has been daunting but said, "I have been working with Brent for over a month to learn the techniques and recipes the Tucketts have perfected over the last fifty years." Doty is grateful for the many loyal staff members who have all agreed to stay on. "This takes a lot of the pressure off," he said. "The only change in the day to day operation is new, updated cash registers that make transactions faster."
"We will have a new rhythm to our lives," added Doty. "We will run the bakery much the same as Brent and Valerie." The square doughnuts have become the iconic symbol of Lehi Bakery. The clever phrase, "We don't cut corners," has become the mantra of the iconic Main Street bakery. Doty says they sell about 1000 doughnuts on weekdays and 2000 on Saturdays. Many times, a long line of loyal patrons will wait early in the morning to get their doughnuts. Doty and his wife are grateful to the Tucketts for making the transition as easy as possible.
When asked about future plans, Doty said, "Maybe a food truck down the line, but right now we just want to make sure we keep our customers happy."