Lehi Elementary principal awarded Rookie Principal of the Year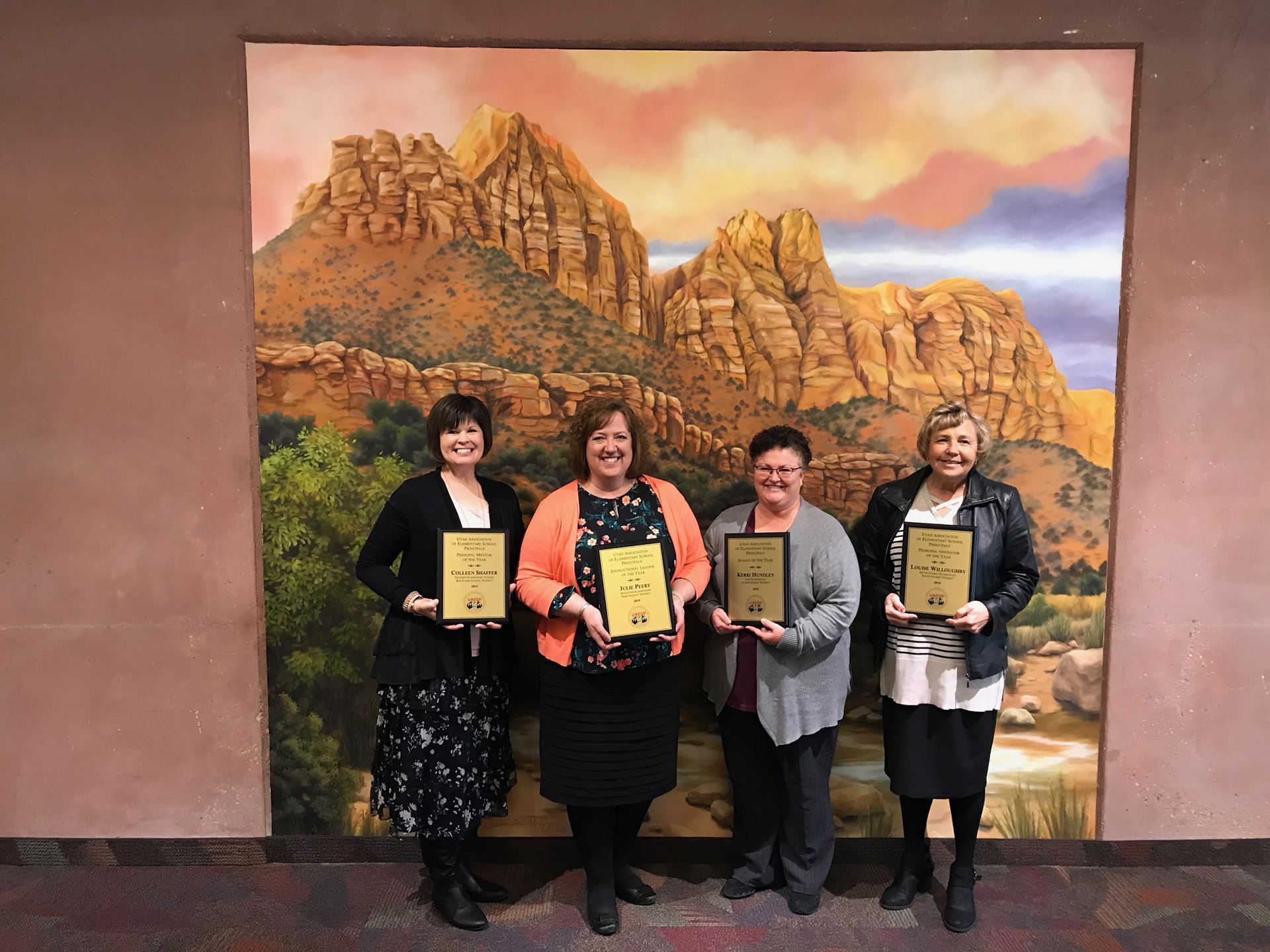 The Utah Association of Elementary School Principals (UAESP), an affiliate of the National Association of Elementary School Principals, recently awarded Kerry Hundley of Lehi Elementary the Rookie Principal of the Year award for the state of Utah.
"This award really belongs to all the faculty, support personnel, aides, students, and parents who make my job easy. Thank you," said Hundley, reluctant to accept praise.
The UAESP has a mission to serve as a clear, unified voice for elementary school principals throughout Utah, uniting them into a cohesive and influential organization. Each year the UAESP recognizes principals who have demonstrated excellence in leadership and have made exceptional contributions.
"Mrs. Hundley is so deserving of this award. The students at Lehi Elementary are her top priority. She cares for each and every one of them. I like that she took some before and after school programs and moved them into the school day so that more students could participate. She wants all the students to be successful and reach their full potential," said Susan Archibald, a teacher and School Community Council President at Lehi Elementary.
Principal Hundley has used her experience as an assistant principal at Meadow Elementary to hit the ground running as principal at Lehi Elementary. She instituted the house system at Lehi Elementary at the end of the 2018 school year to unify the students, one of the many changes she's made.
"Mrs. Hundley passionately cares about her students – she calls all 670 of them her 'kids.' She is full of ideas and knows how to implement them quickly and smoothly. She loves seeing each child succeed and knows most, if not all, of their names. She brings enthusiasm, energy, and a smile for everyone to her job," said Alicia Cutler, PTA President at Lehi Elementary.
The UAESP Rookie Principal of the Year is given to the principal in his or her first three years as elementary principal, has continued, modified, or enhanced existing programs at the school and has responded well to challenges they've faced.