Little Free Library —A Dream Come True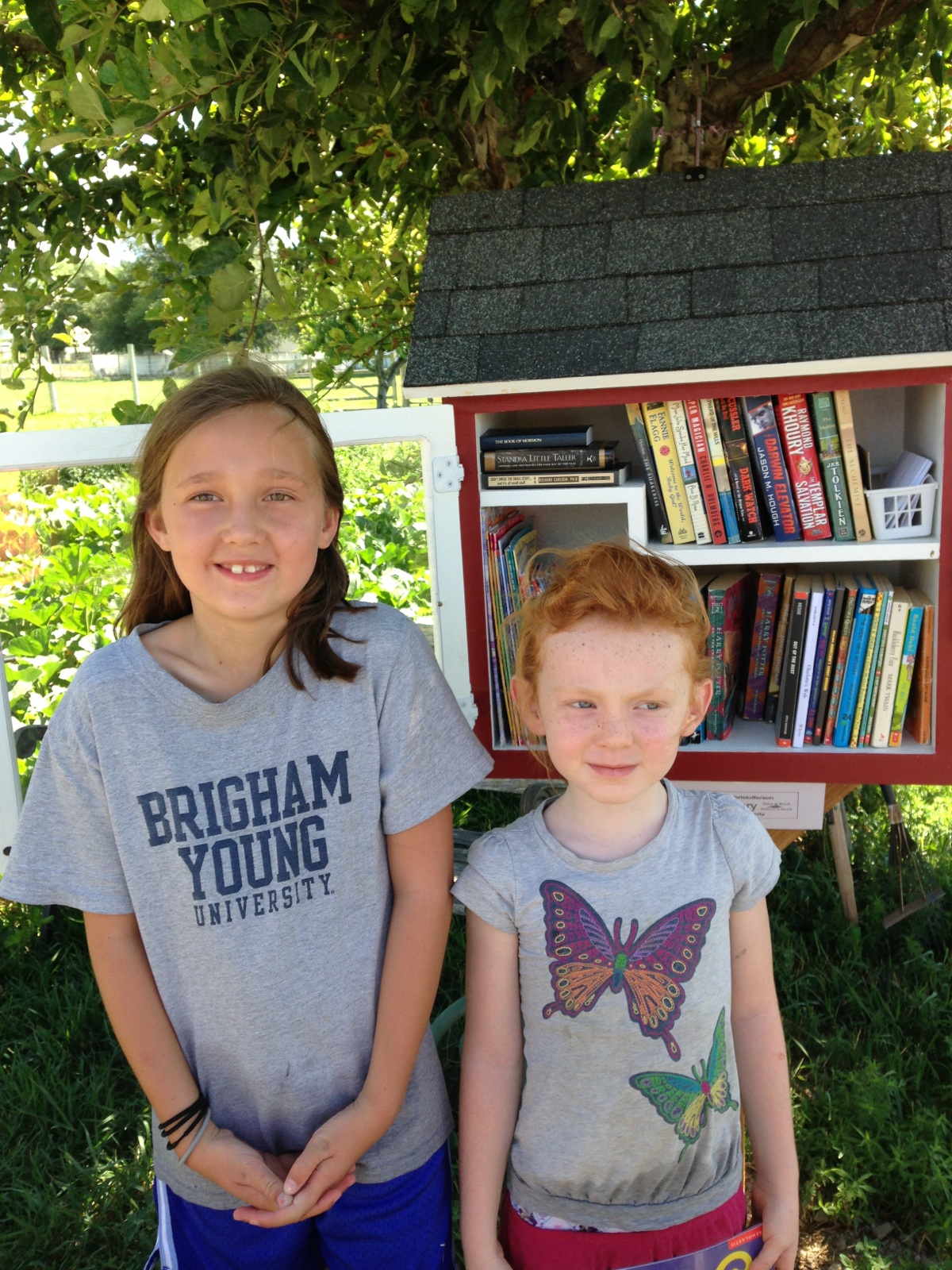 Jeana Christofferson had a dream. 2 ½ years ago while in St. George, she saw in someone's yard a small cupboard on a stand that contained books. A sign on the cupboard said, "Take a book, leave a book." As Freedom Elementary's media specialist, the idea of helping neighborhood children have books to read and develop a love of reading is exciting, explained Jeana. The seed was planted and the idea took root. She wanted to build her own Little Free Library.
Jeana approached her sister-in-law, Frankie Christofferson, about the project. Frankie replied, "Anything for the children." Together they found a quiet spot in the corner of property owned by Frankie and her husband, Gary and began the process of planning their very own Little Free Library.
According to Jeana, Little Free Library is an organic, grassroots movement that has spread throughout the United States. There are over 40,000 libraries in convenient spots in neighborhoods that can provide children and adults books to read, and it is completely free. Those who take books are simply expected to return them and leave a book if they wish, but since it is all done on the honor system there are no restrictions or rules. The hope is to generate a literacy rich neighborhood.
Jeana solicited the help of Abraham Neilson to build the library. It is located in a quiet, serene corner of the Christofferson property. It is appropriately situated under an apple tree and next to a pasture complete with sheep, chickens, and turkeys. The Little Free Library is dedicated to Grant and Jean Christofferson, longtime Lehi residents, who were prominent in city and church affairs.
During the interview, several children came by, and in disbelief and excitement, took some books from the library. Allie and Brooke Parkin and their mom, Bonnie looked through the selection of books. Allie grabbed a Harry Potter book, tucked it under her arm and skipped up the road. "That moment created a memory," said Jeana with a laugh.
A ribbon cutting for the Little Free Library will be held Monday, August 8, from 7:00 to 9:00 PM. There will be treats and guessing games with prizes. The location is on the corner of 700 East Cedar Hollow Road. All are invited to attend.