Dastrup Family Serves Soldiers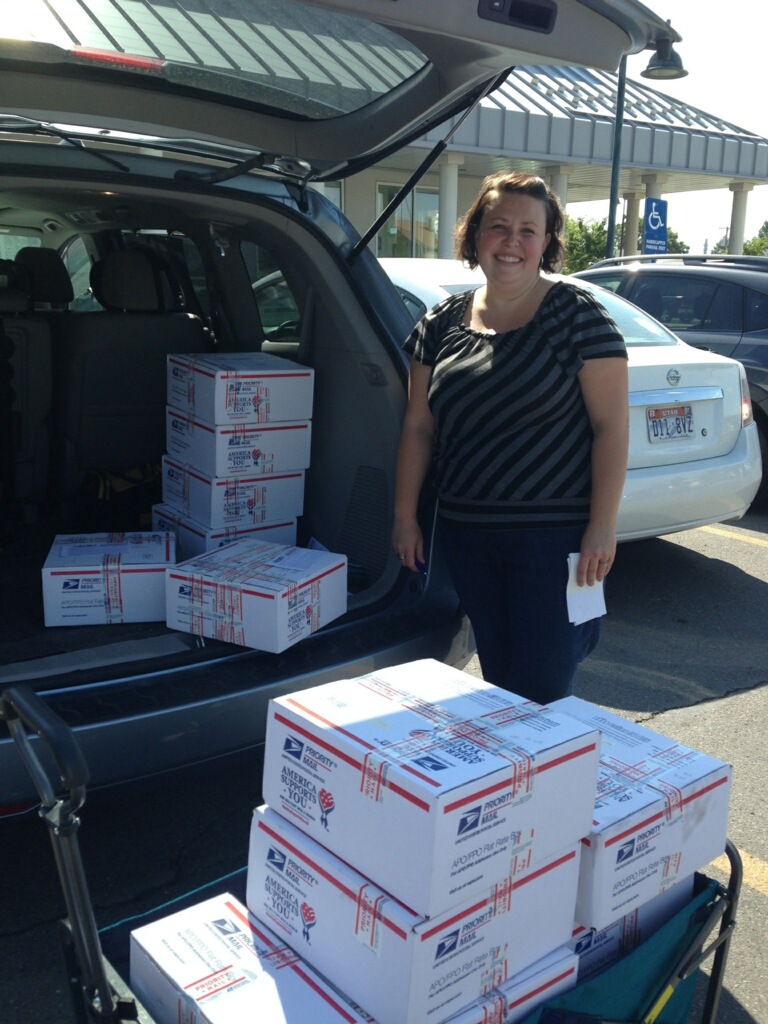 The Dastrup Family Reunion was typical of most family reunions: lots of food, games, and fun, but this year there was a different activity—filling boxes to make a soldier's life more bearable. After serving a mission for the Church of Jesus Christ of Latter-day Saints, Lehi resident, Shannon Dastrup Borcherds wanted her family to help soldiers who were stationed at Camp Taji near Baghdad in Iraq.
Dastrup Borchers had served her mission near Fort Drum in Watertown, New York. She personally saw the sacrifices that military families made. She worked with many single and married soldiers and their families during their deployment and as they returned home. She saw firsthand the struggles the families endured. Also, having a neighbor whose husband is on his 3rd deployment, she saw a great opportunity to help make soldiers' lives more enjoyable and show appreciation for their sacrifice.
Dastrup Borcherds was determined to provide soldiers items that could bring some comfort and convenience to the soldiers deployed in some of the harshest conditions in the world. Her family, along with neighbors, cub scouts, and friends, put together 36 boxes of snacks, games, toiletries, and books for soldiers stationed at Camp Taji. Over 200 books were donated to make a mini library that will be housed in the mess hall. Card making supplies were also donated to help soldiers create cards that could be mailed home for special occasions.
Shannon said, "Sending the boxes was not cheap, but the costs were completely covered by financial donations. The outpouring of generosity from individuals aged 3 to 90, giving time, supplies, and money is a reaffirmation that despite the doom and gloom these days, there is light."
This year's Dastrup Family Reunion may go down as one of the most memorable. Certainly, it will be for the soldiers as they receive boxes filled with candy, toothpaste, drink mixes, books and a whole lot of love!