Lehi Restaurant Review: Mad Greens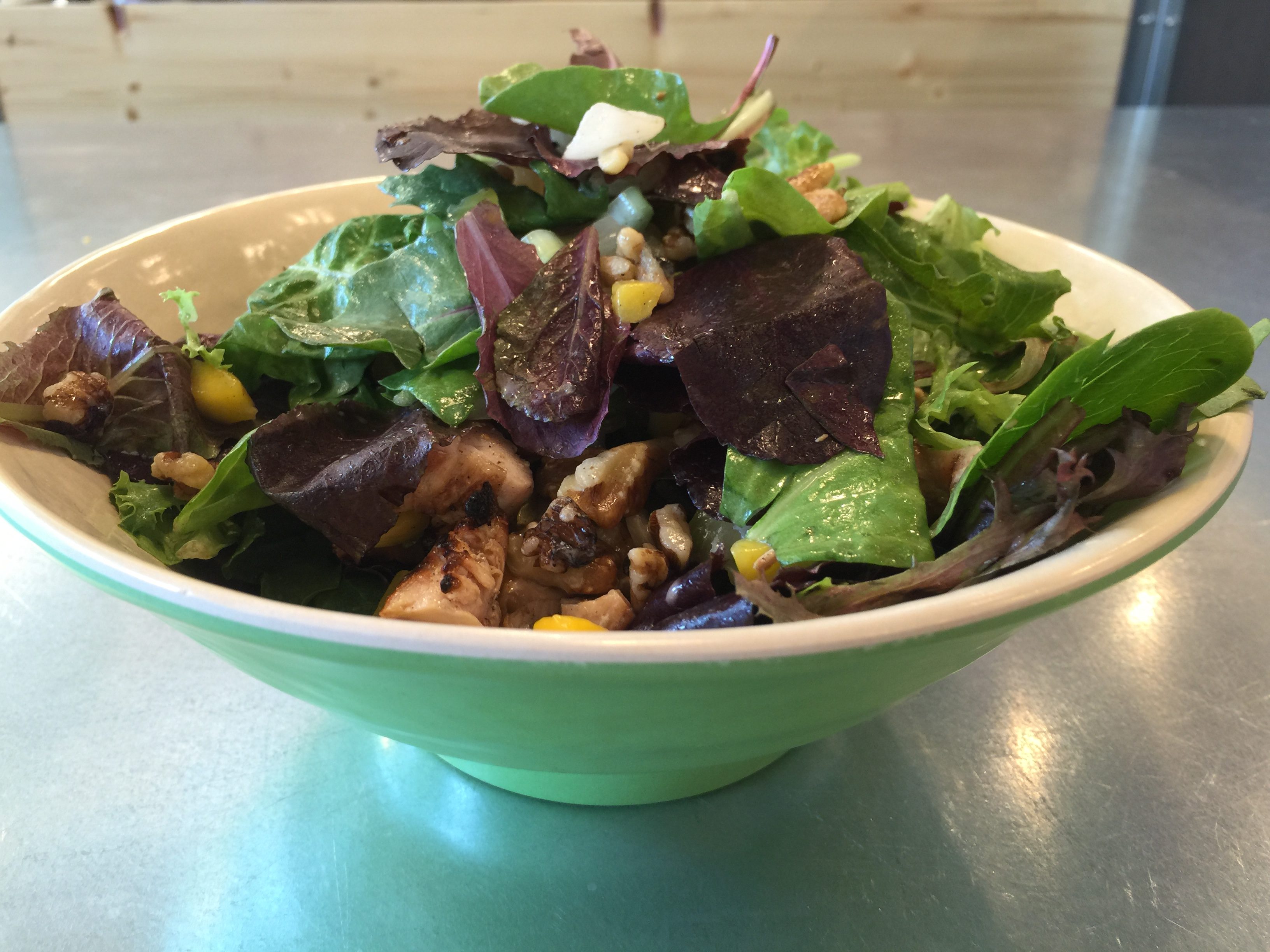 If you are looking for a healthy, fresh meal, give Mad Greens a try. Recently opened at 50 North 1200 East in the new complex just north of Main Street, Mad Greens prides themselves on using high-quality, organic, and local ingredients in their food. Mad Greens features a wide variety of salads with a stunning array of ingredients. If none of the standards are to your liking they have a "create your own" option as well. They also serve wraps, paninis, soups and fresh juice.
I started at the top of the menu and tried the regular size Utah-inspired "Butch Cassidy" salad ($7.95) comprised of baby greens, grilled citrus chicken, walnuts, mango, celery and grilled sweet onions with a honey mint vinaigrette dressing. I was offered a choice of light, medium, or heavy dressing and chose light, but I had to go ask for more because it is quite delicately flavored. The salad was crisp and cold and served in an attractive high-sided bowl.
My companion ordered "The Mini Me" kids meal which he customized with a mini salad and a grilled ham and cheese. It was a generous serving of food for the $4.95 price tag and came with a choice of drink and a cookie or fresh fruit for dessert.
Because Mad Greens has so many options, your best bet may be to go online and peruse the menu before you arrive at the restaurant. There should be something for everyone, but wading through all the options while you wait in a fairly quick-moving line might make you feel pressured. I am looking forward to trying Mad Greens again and moving on to the second salad on the menu—the "Siam I Am" which is listed as a protein power salad with 53 grams of protein.