Día de Muertos Celebrated at Thanksgiving Point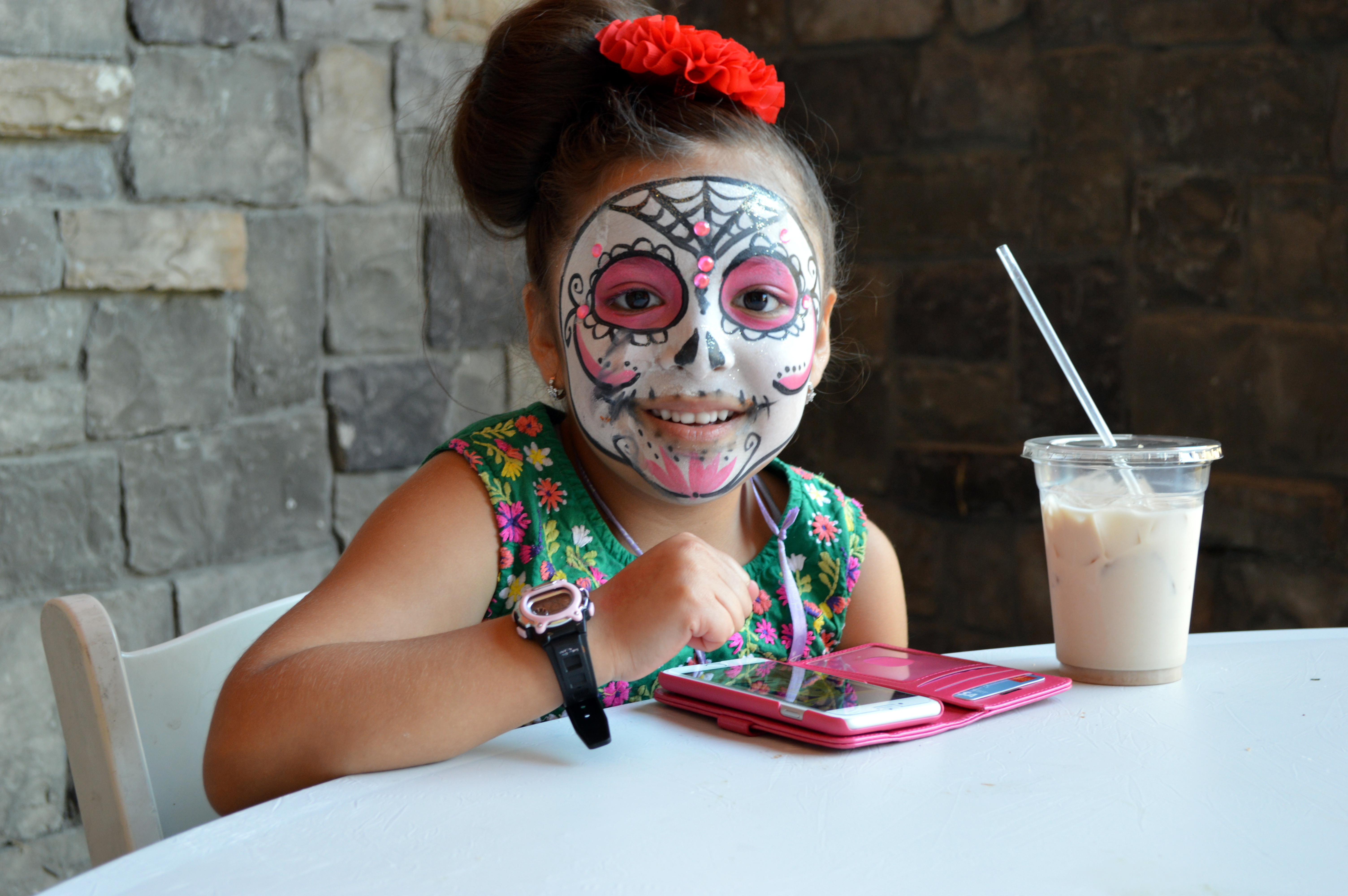 In many Latin American countries, November 1 and 2 are very special holidays called Día de Muertos, also known as Day of the Dead. The celebration combines the Catholic holiday "All Saints Day" with the indigenous people's ancient beliefs about honoring their deceased loved ones. It's believed that one day a year the gates of heaven open, allowing deceased children and adults come back to their families on earth to enjoy eating, dancing, and singing together. Last Saturday, October 29, Thanksgiving Point hosted a Day of the Dead celebration, bringing the culture to life with dancing, bright flowers, and delicious food.
Abish Bates is originally from Mexico, now she lives with her family now in West Jordan, Utah. Bates brought her four little girls to Thanksgiving Point's Day of the Dead to give them a sense of their culture and family history. "It's a celebration of life. In Mexico this holiday is a crazy party that goes on for days," she said. Bates's daughters had their faces painted, made paper flowers for their hair, and decorated sugar skulls. Each sugar skull represents a departed soul, always adorned with colorful icing, glitter, and a toothy, painted smile. After all, this reunion on Día de Muertos is always a happy one.
The inside of the big red barn at Thanksgiving Point was transformed with colorful hanging streamers and balloons. Booths with items for sale, crafts for kids, and even the traditional altars honoring the dead lined the east side of the barn. Dancers and singers kept the stage busy the entire day. Outside on the unusually warm autumn day were food trucks and vendors selling black bean tamales, mole, and Day of the Dead Bread. Families celebrating the holiday in their homes will also serve favorite foods of the deceased relatives they're honoring.
Nadia Cates had a booth for her company Casa Palomi inside the red barn. She grew up in San Diego, California, and has recently moved to Utah from Mexico City. Cates was surprised at not being able to find marigolds this time of year in Utah. Marigolds are the main flower featured in Day of the Dead celebrations. Huge flower markets in Mexico are filled with the marigolds in late October anticipating Día de Muertos. Cates helped make a traditional tapestry with colorful sawdust on the floor in front of the stage. She is one of the many people who are grateful that Thanksgiving Point has brought this celebration of culture and ancestry to Utah. "I want my children to be exposed to this beautiful celebration. It's something I want to continue to do with my family to teach them about where they came from. Day of the Dead is not just for Mexicans!"