Rocky mountain bighorn sheep spotted at Traverse Mountain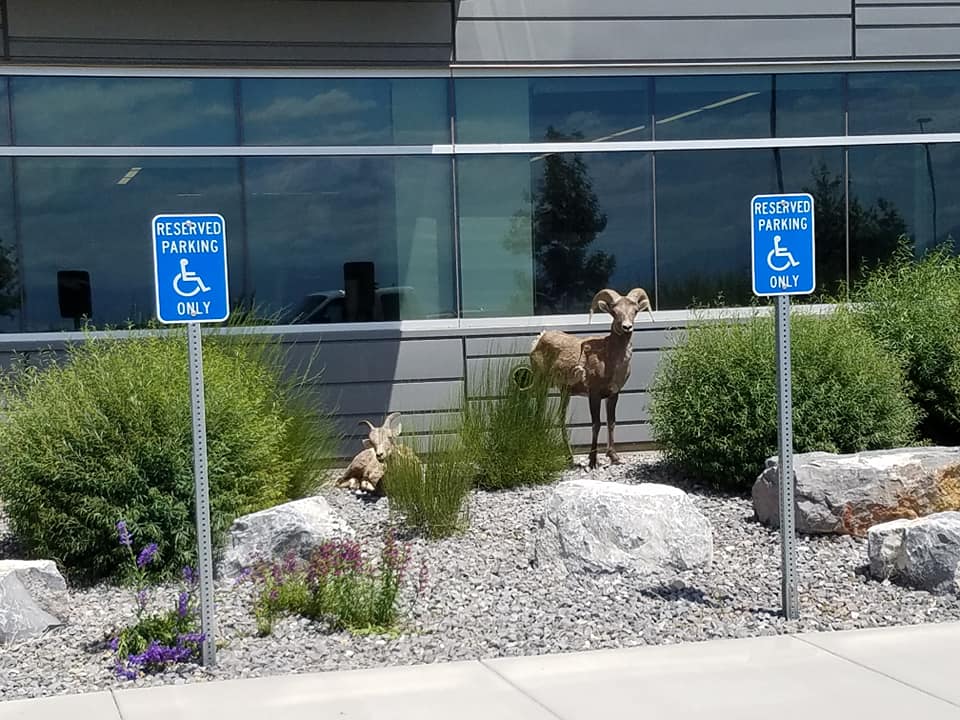 Several Lehi residents spotted two young male rocky mountain bighorn sheep in the northeastern part of Lehi on Friday, June 1. The two animals were seen and photographed near the corporate headquarters of Ancestry and Xactware. The critters were enjoying grazing on the landscaping of the offices in the area.
According to the Lehi City Animal Control Facebook page, staff from the Utah Division of Wildlife Resources came to the area and tranquillized the animals, did some health checks, and after a brief period of observation, relocated them to a less human populated area.