Lehi Legislators weigh in on new Inland Port Legislation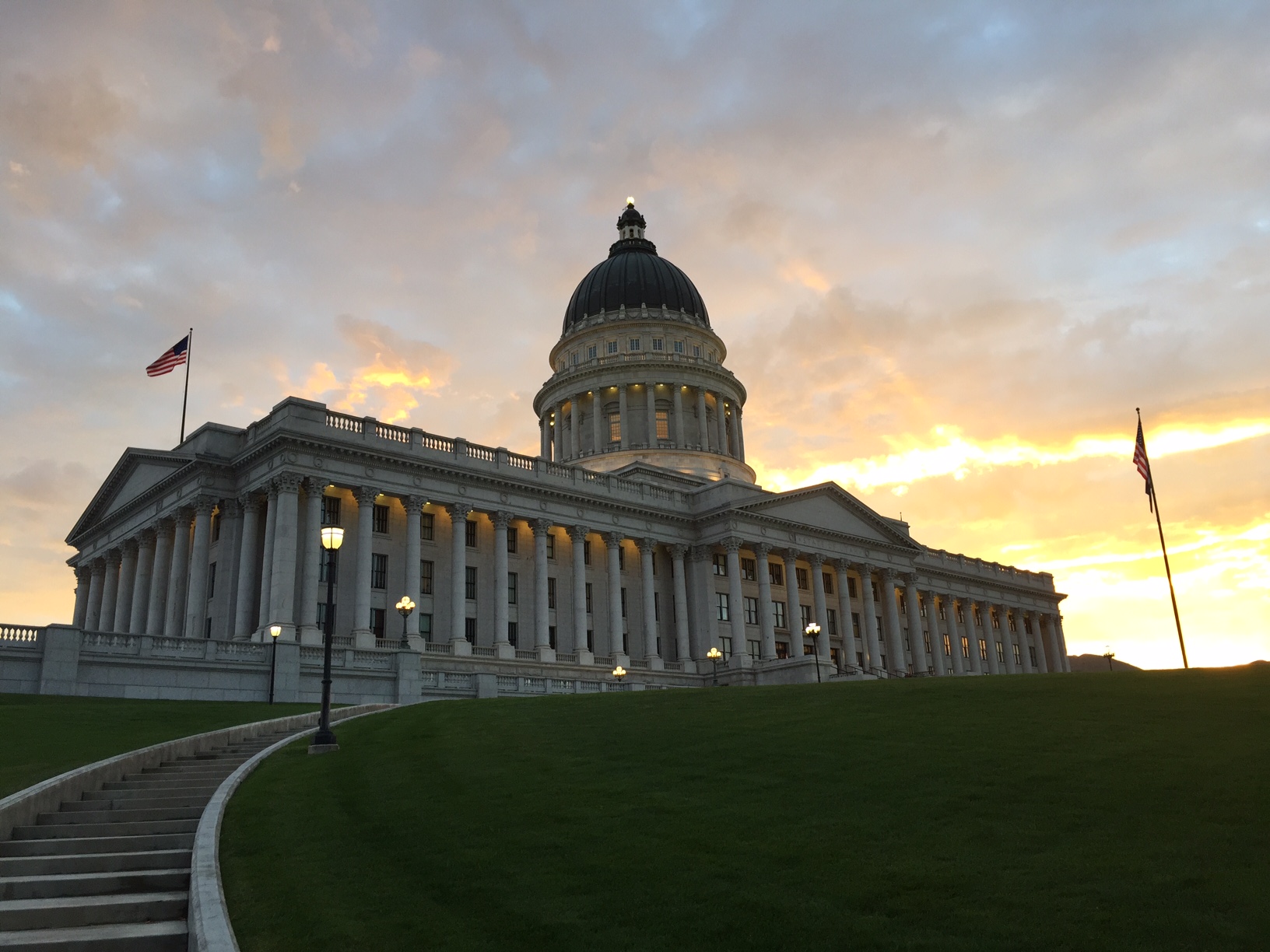 Progress is continuing toward the establishment of an inland port in Salt Lake City. The Utah state legislature met for a special session on July 18 to work on amendments to the bill passed during the regular legislative session (SB 234) which laid the groundwork for an inland port.
State legislators representing portions of Lehi expressed support for both the idea of an inland port and for the changes made in the special session.
Talk of building an inland port in Salt Lake City has been going on for some time, perhaps around a decade, said Representative Kay Christofferson (LD 56). But formal efforts to put ideas into action are more recent, with SB 234 laying the basic groundwork for the project.
SB 234 met with some opposition from Salt Lake City government officials, which has led to discussions between members of state government, Salt Lake City Mayor Jackie Biskupski, and City Council members over the past few months.
While the mayor expressed dissatisfaction with the progress and pulled out of the talks, members of the City Council got behind the changes made in the new bill so the legislature moved forward.
Building a port is expected to bring significant economic benefits to the state and surrounding areas. For example, Christofferson said, "Companies from Utah and surrounding states can combine shipments here and be transported in bulk. It creates a lot of efficiencies and provides a lot of jobs." Some estimates say it could create 30,000 jobs.
Ports on the west coast are currently experiencing a backlog of incoming goods. Building a port in Salt Lake City would alleviate the load in those areas, allowing goods to be loaded on trains and trucks immediately and processed through customs when they reach Salt Lake rather than waiting in line at the overloaded coastal ports.
"The Salt Lake area is very uniquely positioned to house an inland port because Salt Lake has always been sort of the crossroads of the west," said Representative Cory Maloy (LD 6). With an extensive interstate and railroad system already in place, Salt Lake has the infrastructure necessary to maximize the benefits of an inland port.
The bill passed during the special session reduced the size of the proposed port area, cutting out the airport, some wetland areas, farmland and businesses that were within the boundaries of the original proposal.
Maloy said another benefit is that that because the port will be built on land that is currently undeveloped, it will expand the tax base without raising tax rates.
Senator Jake Anderegg (SD 13) said he's mostly pleased with the changes, but would like to see a reduction in the size of the zone – currently a five-mile radius – established for the purpose of preventing conflicts of interest in choosing members of the Port Authority board. Christofferson and Maloy shared this view.
Anderegg said that during the regular session, the Senate had passed a version of the bill that drew a two-mile radius inside which Port Authority board members may not own property other than a personal residence. But the House changed that to five miles, an area so large it extends nearly to downtown Salt Lake City.
The change ended up preventing Utah Speaker of the House Greg Hughes from serving on the port board, to which he had appointed himself, because he owns business and rental properties within that zone.
No changes were made to the designated radius during the special session, but all three legislators said to expect more bills on that issue and many others moving forward as details continue to get fleshed out.
In addition to increasing convenience for shipping, an inland port will save time, said Anderegg. "We can reach anywhere west of the Mississippi in one day. Time saved is huge."
Legislators noted that the downside to this otherwise exciting project is increased burden on infrastructure, which will necessitate funds for maintenance and possibly new construction.
Christofferson noted that State Road 6 through Spanish Fork Canyon may need to be expanded, while Maloy discussed the possible need of a parallel freeway system west of Utah Lake.
Maloy expressed the consensus of Lehi's legislators when he said, "The upsides far outweigh the downsides."
Eight other bills and one resolution were considered during the special session, including bills dealing with tax adjustments, drinking water, beer licensing, road funding, and limits on personal injury cases. The most prominent of these bills was SB 2001, which requires online companies with at least 200 transactions or $100,000 in sales to collect sales tax beginning in 2019.