Lehi's TJ Eisenhart is the only Utahn in upcoming Tour of Utah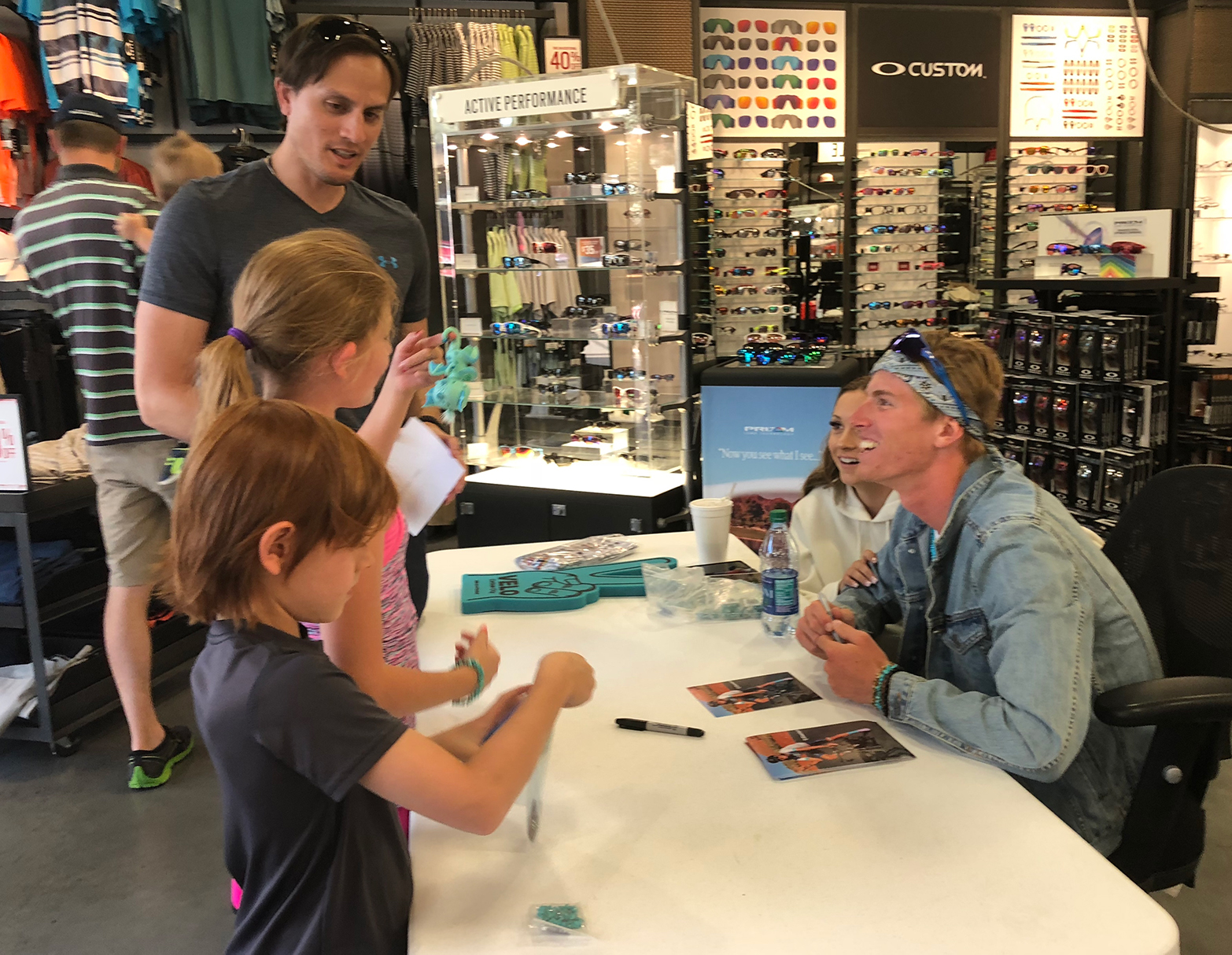 Of the 121 athletes representing 20 countries on 17 different teams riding in the upcoming Tour of Utah stage race, only one of those athletes is a native of Utah and he is from Lehi.
"Utah is by far the best place for a bicyclist to train and ride," said professional cyclist, TJ Eisenhart, 24. He's from Lehi, Utah, so he might be a bit biased, but not after traveling, living and riding bicycles around the world. "I love being back training and riding in Utah, which has an amazing variety of riding trails and paths. You can ride a new mountain trail nearly every day and you can easily go and find flat land to do speed training," said Eisenhart. He also appreciates that he can find some desert terrain and red rocks or do high mountain altitude riding here in Utah as well.
Eisenhart has been training for the upcoming Tour of Utah, a six-stage world class race, which begins with a prologue in St. George, Utah, on August 6. Eisenhart, rides for team Holowesko Citadel, a UCI Professional Continental team, which will be competing against 16 other pro teams on the tour. Other stages of the race will be hosted in Cedar City, Payson, Antelope Island to Layton, Salt Lake City, Canyons Village to Snowbird and in Park City.
"The date for the tour was actually pushed back a week, so that teams and athletes who have been riding in the Tour de France, which just finished, can come and compete in the Tour of Utah," said Eisenhart. The Larry H. Miller-sponsored tour is one of the top professional cycling events in North America, which will showcase some of the world's most prestigious teams and cyclists for the seven days of the tour. See tour details at www.tourofutah.com for participating teams and route information.
Eisenhart, started riding at age seven after he saw a stage of the Tour de France in 2001.  "Riding is not only my passion, but also my profession. I am blessed," said the enthusiastic Eisenhart during a meet and greet event at Oakley Vault Outlet in Lehi on Saturday, July 28.
"Once, I decided I wanted to ride professionally, I never looked back, and I did not have a back-up plan. I graduated a year early from Lehi High School, then went on the road riding," Eisenhart continued. He found early success in riding and was signed at age 16 by BMC to race for the developmental team. In 2017 he was signed to George Hincapie's team Holowesko Citadel.  Hincapie has ridden in five Olympics and seven Tour de France races.  The team is based in South Carolina, but Eisenhart lives in Southern Utah.
"We have an amazing coach on the team," Eisenhart said. "I wake up every morning and do a personalized four to five hour training regiment, which includes good nutrition, to prepare me for big events like the Tour of Utah." The positive energy and excitement Eisenhart has for the sport and life in general is hard to miss. "I work hard to ride the best I can ride," he said, "but it is important for me to find peace, goodness and positivity in what I do. I hope I can inspire others."
A symbol of his positivity is the turquoise necklace he found in his mother's drawer one day. He started wearing the necklace after he felt "connected" to its vibe. He always wears it now. "I wear it even when I ride, though it's not typically something a bicyclist would wear. Every time it moves and taps against my chest while I am riding it reminds me of the love and support I get from my family, friends and parents," Eisenhart explained. His parents are Lehi residents, Tim and Donnalee Eisenhart.
To feel connected to others, Eisenhart hands out turquoise bracelets to people he meets at races, tours and publicity events. "It is all about that human connection," he said. "I love talking to people and hearing their stories and love that they support me as well, so I give them a 'touch of turquoise.'  I have had people ask me to send them a bracelet in the mail, but for me it is all about meeting and connecting with people and I only give out the bracelet if I can have that human connection with someone."
Eisenhart also has a creative outlet during his spare time and during the off-season; he draws and paints.  "From the time I was little, my mom, encouraged me to sketch and draw. She was always signing me up for art classes," he said.  "If I am going through a rough patch, I do art.  Art is my outlet that helps me release emotion and find inner peace." Eisenhart is always up to try new things.
In November, Eisenhart will try another new thing; he'll become a husband.  He will marry his finance, Heather Michelle Lopez. "She is my goddess," said Eisenhart with a big smile. "She helps me be the best I can be."
TJ Eisenhart placed seventh overall in the Tour of Utah in 2017 and has had top ten wins in several events in 2018. "I am looking forward to riding the tour of Utah," he said. Turquoise and all.
Follow EIsenhart on Instagram @tjeisenhart or follow Taylor "TJ" Eisenhart on Facebook.