Lehi Football gears up for rebuilding year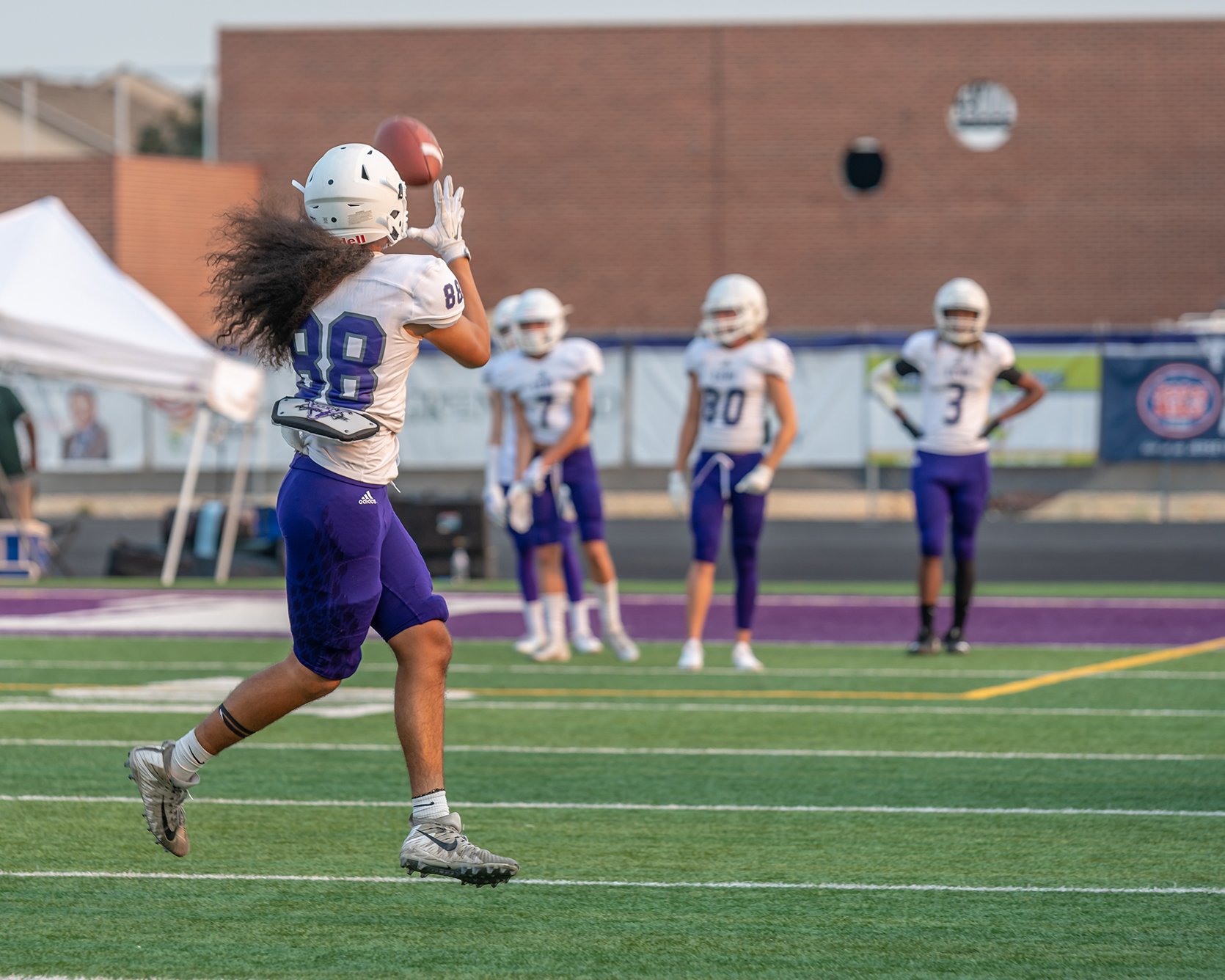 "There's always next year." This is the phrase fans recite after disappointing seasons. A phrase that loyal Lehi football fans were all too familiar with, that is until Coach Ed Larson came to town. Last football season was the ultimate "next year" for the Pioneers. They went 12-2 and put an enormous exclamation point on a spectacular season by convincingly defeating crosstown rival Skyridge Falcons 55-17 in the 5A state championship game.
Last year's Pioneer football team won Lehi's third ever football state championship. The first championship (2A) came in 1980 when Lou Andrus was the head coach. The second (3A) was in 2000 when Steve Clements was at the helm. However, after Clement's departure, the Lehi football program fell on hard times. Prior to Ed Larson's arrival, the Pioneers had won only 19 games in ten years – under 3 head coaches. In just the last two seasons, Coach Larson's teams have won 20 games.
The 2018 Pioneer football team has their work cut out for them. All told, they must replace six first team and three second team all-state performers on offense and defense. Replacing quarterback Cammon Cooper, named as Utah's "Mr. Football" for 2017 is no small task. Also, Cooper had a talented group of receivers catching his passes. He tossed the ball to Dallin Holker, voted first team all-state and 5A MVP and Kade Moore who was also first-team all-state. On the defensive side of the ball, the Pioneers must also replace multiple first team all-state players:  Linebacker Jeremy Hansmann, lineman Drake Knowles and safety Will Overstreet. Fortunately, running back Carsen Manookin, who accumulated over 1,600 all-purpose yards and who received second team all-state honors returns for what promises to be an outstanding junior season.
The first opportunity to see the 2018 Lehi football team in action will be this Friday at 7 p.m. The team opens the season at home against the Alta Hawks. This game is a rematch of Lehi's thrilling 72-66 double-overtime victory over the Hawks to start last year's season. The Pioneers accumulated 648 yards of passing during that game, setting a new state record.