Tech titans honor Utah County humanitarians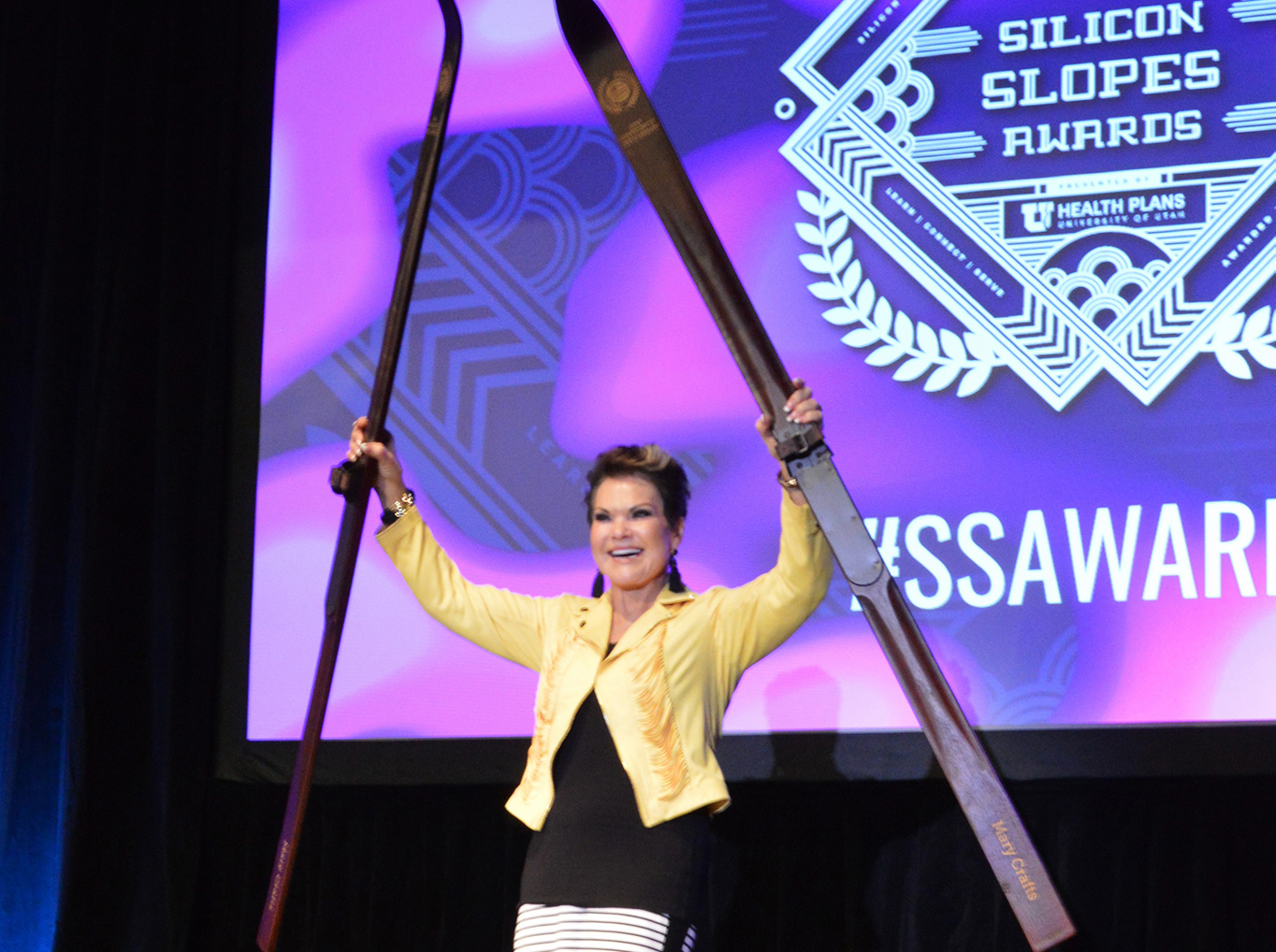 Silicon Slopes Utah and University of Utah Health Plans held their first annual Community Awards Ceremony at The Barn at Thanksgiving Point last Thursday, September 20, during a catered lunch.
"We're here today to honor six leaders who have served others and have made a significant impact on the Beehive State and around the world. Silicon Slopes is better because of the impact these individuals have had on so many," said Clint Betts, Executive Director of Silicon Slopes. "Silicon Slopes exists to empower Utah's tech community to learn, connect, and serve and to make entrepreneurship and opportunity open and accessible to all," Betts added.
All four of the 2018 Silicon Slopes Community Hero Award recipients are women; Stephenie Larsen, CEO and Founder of Encircle, Amy Wylie, Executive Director of Education for One Refugee, Lori Kun, Head of Social Impact for Qualtrics and Founder of Five for the Fight, and Mary Crafts, CEO and Founder of Culinary Crafts. Alan and Karen Ashton, Founders of Thanksgiving Point and The Ashton Foundation, received a Lifetime Achievement Award at the ceremony as well.
"In the state of Utah 347,000 children are living at or near the poverty level," said Betts. "More than half of those kids are at risk of intergenerational poverty. We can't leave these kids or their families behind. The Silicon Slopes community should not be afraid to be held accountable and to take the responsibility to help solve this and other problems."
"Entrepreneurship has the ability to be the great equalizer of our time. We must all strive to ensure that a person's gender, sexual orientation, religion, race, ethnicity, or origin of birth does nothing to hinder their opportunity to be a part of our community and part of our success," Betts concluded.
Each of the award recipients were introduced by a high-powered CEO from the tech industry, followed by a video presentation explaining the recipient's impressive charitable efforts in the community. Betts then presented the award winners with custom skis with recipients' names on them. Katie Holland, CEO of Illuminate Together, introduced her friend Mary Crafts. "There are many heroic people in our community. The fact that all four of these recipients are women is poignant and it's meaningful and I think we need to celebrate that. Feminism isn't about making women strong – we're already strong. Feminism is about changing the way that strength is perceived," said Holland.
This slideshow requires JavaScript.