Lehi Boys Basketball plays best teams in the State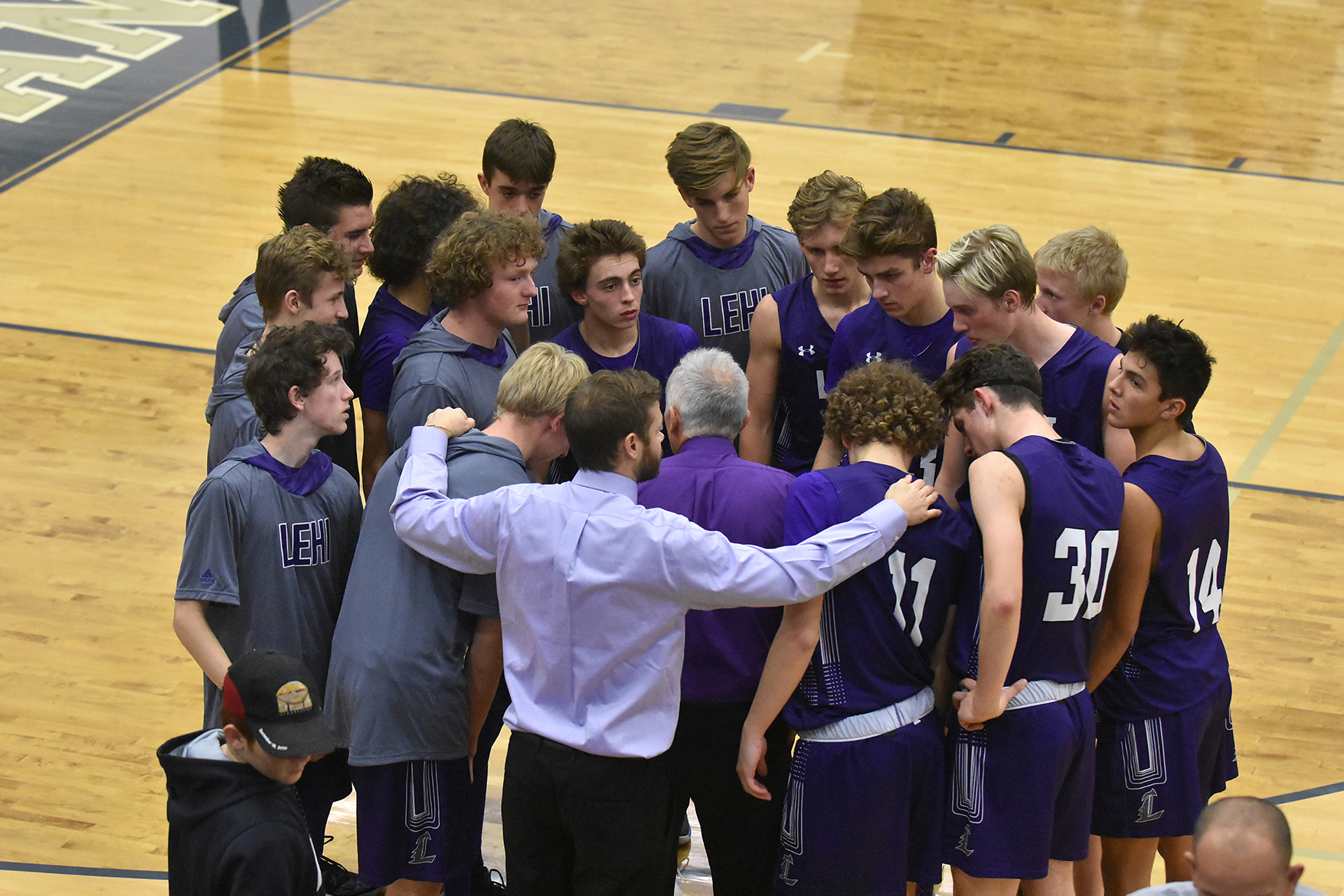 When Lehi High School boys basketball coach Sean Yeager made his preseason schedule for the 2018-19 basketball season, he made sure it would not be easy. In the seven games played so far, two schools have been 4-A teams, three have been 5-A, and two have been 6-A. With a two and three record, the Pioneers have already hosted two of the biggest schools in the State.
On Tuesday night Westlake came to Lehi and put the Pioneers to the test. The end result was a 72-57 Westlake win. Westlake was hot from the start and led Lehi 24-15 by the end of the first quarter. Jarod McGregor got the Thunder going by hitting five 3 points shots in the first half. McGregor, who spent a lot of time in the Lehi gym watching his brothers play for the Pioneers, seemed very comfortable in the gym he hung out in as a kid. Kevin Winsor scored 24 points for the Pioneers, hitting three 3-point shots. Sophomore Noa Gonsalves added 14 points in the Lehi loss.
On Friday night the Pioneers welcomed high powered Lone Peak into the "soon to be old" gym. The new athletic wing is scheduled to be completed by the beginning of the next school year. Many fond memories have been made in the old Pioneer gym and it will be bittersweet for many to see it be replaced.
Lone Peak, who has been a powerhouse in Utah high School basketball for years was a tough challenge for the Pioneers. By the end of the first quarter, the Knights had a 16-point lead and cruised the rest of the way. There were a total of 24 three-point shots made in the game as it was raining threes. Lone Peak hit 15 of them and Lehi had 9. Kevin Winsor lead the Pioneers with 26 points and Noa Gonsalves ended up with 13.
The Pioneers have four more non-region games in Las Vegas before their first region game at Spanish Fork on January 4. Coach Yeager feels that the tough pre-region schedule has prepared the Pioneers for a run at the region title.