Food insecurity in Utah County's working class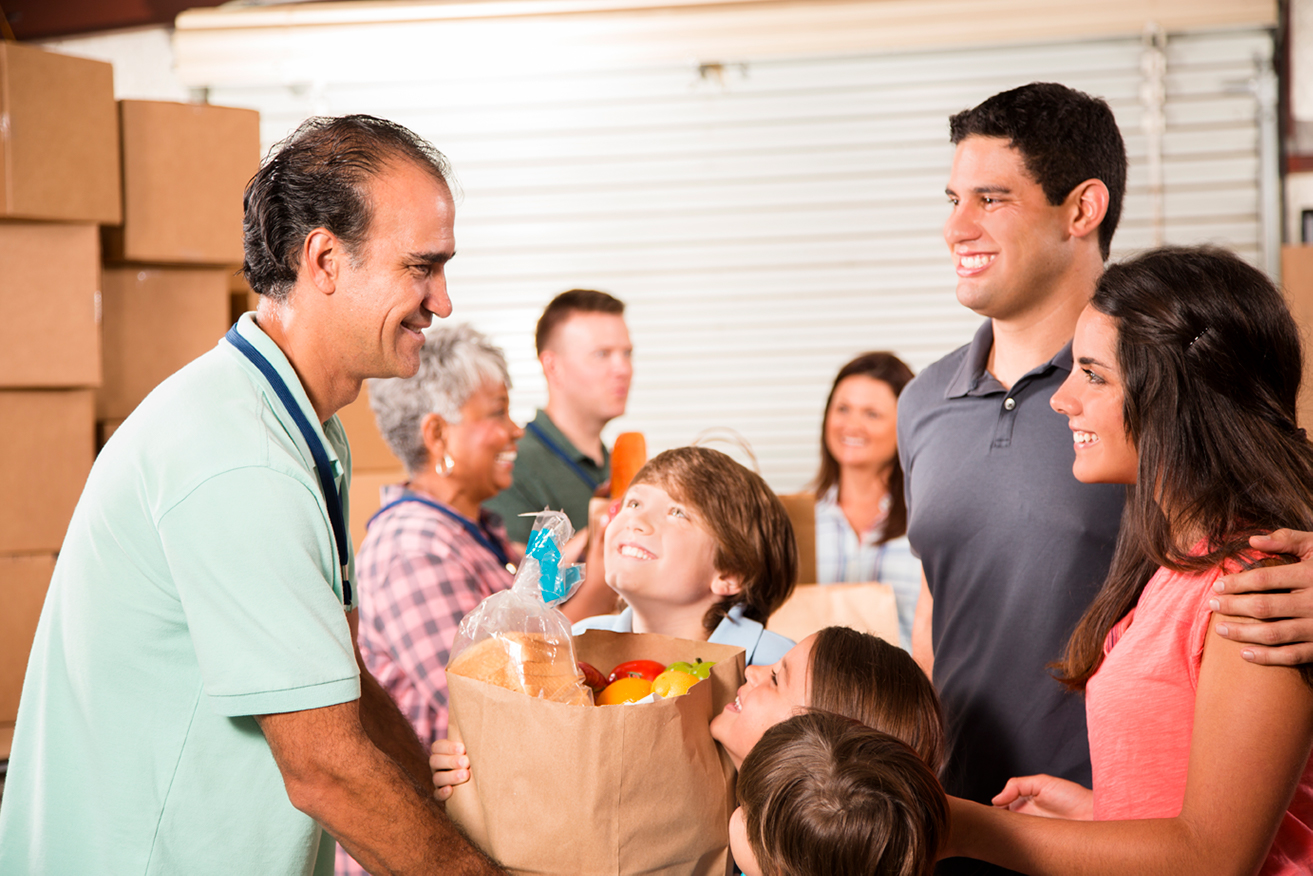 Tabitha's Way Local Food Pantry serves Lehi families with food insecurity
Nearly 14 percent of people in Utah County are considered "food insecure." Of that total, 57% are children. According to Feeding America, food insecurity refers to a lack of access to "enough food for an active healthy life for all household members and limited or uncertain availability of nutritionally adequate foods."
Not all these households are always food-insecure, and Anadine Marshall, Manager at Tabitha's Way Food Pantry said a variety of people need help. According to Marshall, the people she serves range from the elderly who are living on a fixed income, to a family who is dealing with a "major interruption" in their lives and are newly in need of help. Marshall said the majority of those who need help are part of the working class. "They are underemployed or just not making enough. Housing is very expensive, so they're able to use the food pantry to help supplement costs until they can get an additional job or better paying job," said Marshall.
Food insecurity and poverty are not the same. According to the USDA, 29% of food-insecure households live above 185% of the poverty line. 185% of the poverty level for a family of four is an annual income of $46,435. Feeding America notes, "For families with medical expenses or who are located in areas with a high cost-of-living, it's easy to see how quickly resources can get drained," and how quickly a family can become food insecure.
Marshall said the biggest misconception about people coming to the food pantry is why they're in that situation in the first place. "People think they aren't smart. Or they're in that situation because of something they did wrong, so they should have to get themselves out of it," she said. The idea that getting help from the food pantry turns people dependent on the system is also a myth. "The majority of clients who come are desperately trying to become self-reliant. They need a little push, help, support- in order to get themselves back to being self-reliant," Marshall said.
Irene Black has been volunteering at Tabitha's Way for three years. She said it has taught her more about compassion and not judging people. "It feeds my soul to come here," Black said. "It makes my day and has opened my eyes to the needs of people."
Nearly 14 percent of people in Utah County are considered "food insecure." Of that total, 57% are children.
But helping people isn't the only reason Utah residents should care about the food insecurity problem here in the state. According to Utah's Against Hunger, when asked what problems teachers see in classrooms day, over half responded with "hunger in the classroom." Four out of ten teachers reported hunger "is a very serious problem" in their school and three out of five teachers report "there are children that regularly come to class hungry." That same report noted 90% of teachers think hunger should be a high priority for schools in Utah.
When asked about food-insecurity in her school, Principal Kerri Hundley at Lehi Elementary said, "We do have a few children that face weekends with food insecurities. We are so grateful to Tabitha's Way for providing food packages for children every week that they can take home with them on Friday. The children are always so excited to come pick up their bags and discover what it inside. It's a wonderful organization that is making a difference for the children in our school." Community involvement is crucial for food pantries like Tabitha's Way. "I love when the community feels it is their food pantry. They feel the responsibility and think 'how can I help?'," Marshall said. There are several different ways to get involved at Tabitha's Way- ranging from monetary donations to regular volunteer hours. They also have opportunities to coordinate food and supply drives and host special service nights with a group. "If somebody is interested in who we are, just come visit us. Just come feel the spirit of it here. We're very happy to show everyone the pantry." Marshall said it's a great change for people to open their minds to a variety of cultures and backgrounds. "It's really a great place for people to connect and help others who are struggling."