Falcon softball beats Olympus despite team injuries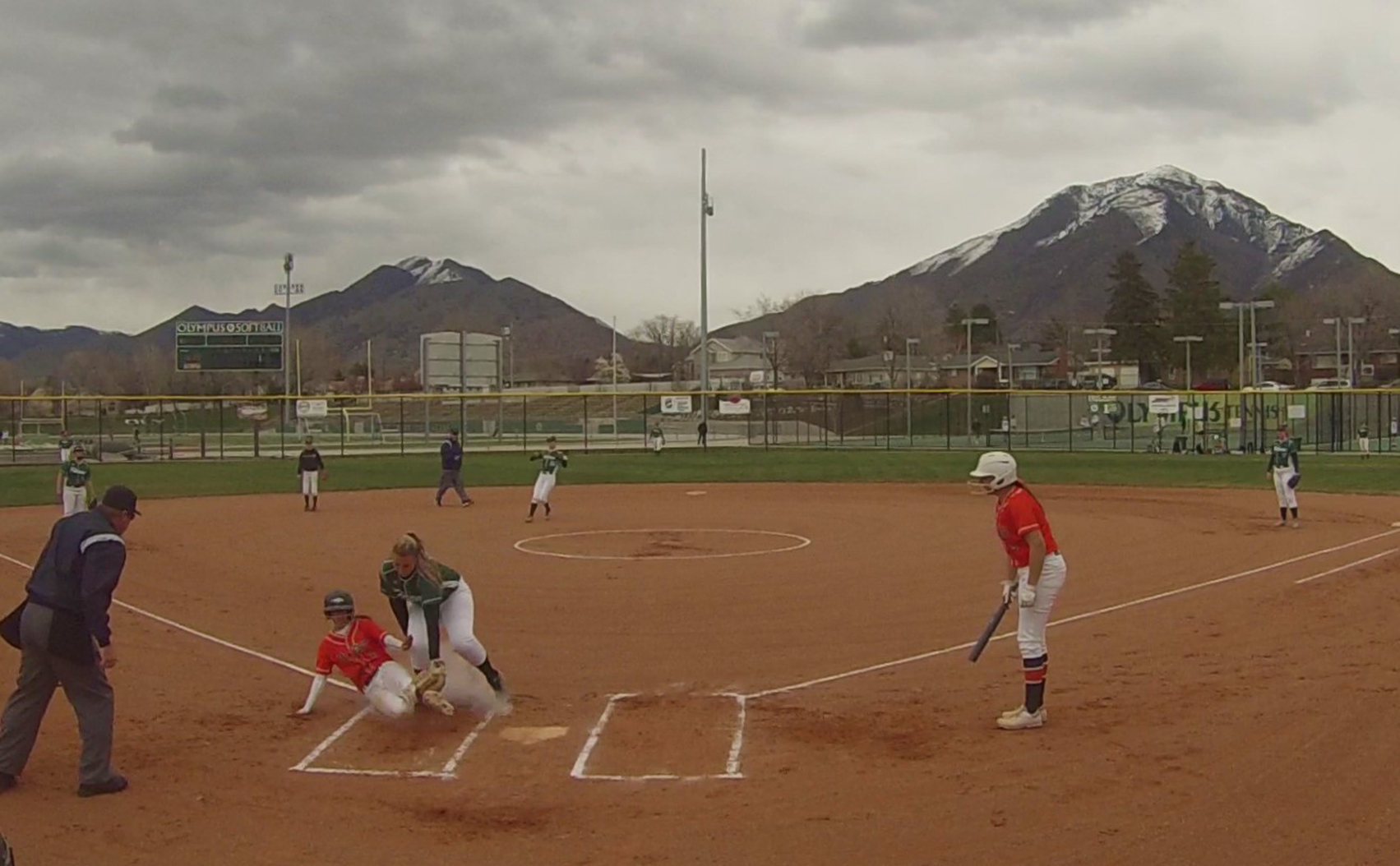 Lexi Atcitty had a standout performance in the game against Olympus High School as the Falcons, weakened from injury, defeated the Titans three to zero. The pitching was strong on both sides; Atcitty struck out eight while Emma Marchant, who is currently ranked second in the state for the total number of strikeouts, continued her trend and sat down thirteen. Atcitty took home the victory for Skyridge as she pitched all seven innings allowing only three hits and walking one.
Marchant took the loss for the Titans as she surrendered eleven hits over seven innings. Skyridge struggled to bring stranded runners in as Marchant picked apart the lineup with her strong pitching performance.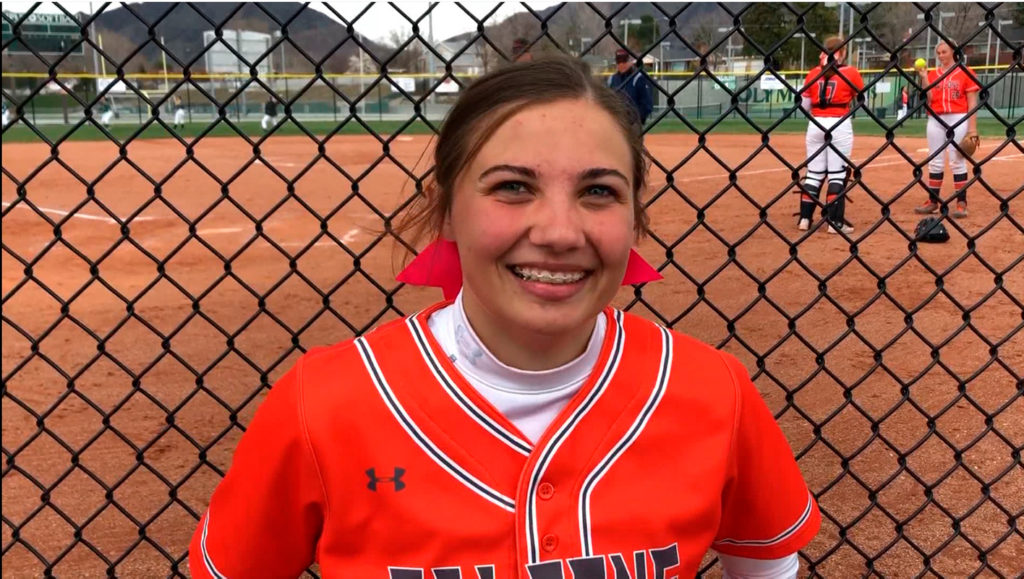 Riley Hansen had one home run on the day, smacking the ball out on the right side despite an eight-foot-tall outfield fence. Atcitty had a strong day hitting as well. She went four for four at the plate to lead the Falcons. Hunter Bringhurst also managed multiple hits.
Skyridge played tough defense to shut out Olympus and didn't commit a single error. Rachel Billings had twelve chances on the field to lead the team. She had an impressive dig from a fast-throw fired from Reese Tahbo at third to close out the fourth inning and prevent two runs.
Skyridge maintained their winning streak and are still undefeated at 12-0. They are ranked third in the state behind West and Spanish Fork. Skyridge will face a tough challenge next week as region play begins against Provo on Tuesday and Timpanogos on Thursday. The Thursday game may be the first home game this season for Skyridge as the Falcon field has undergone extensive renovations this year. Starting Center Fielder, Keylee Melling, was out for a shoulder injury received in the Corner Canyon game on a hard slide to second base and hopes to be back for Thursday's game.