Generic drug maker, Civica Rx makes Lehi its headquarters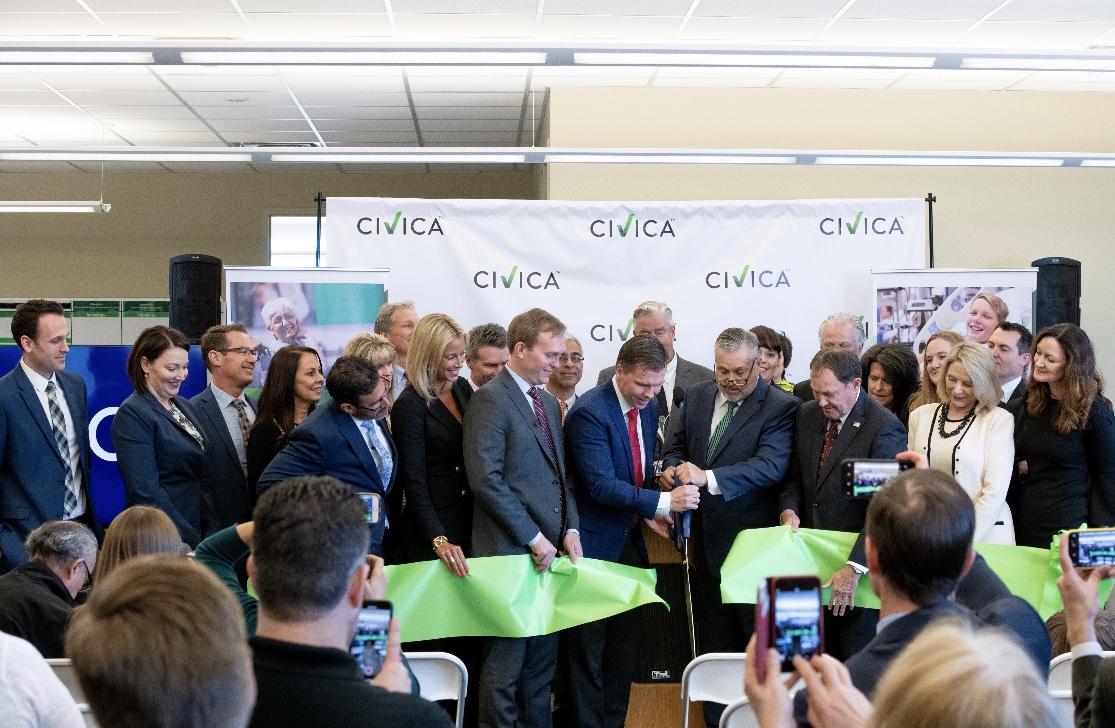 Consortium of 900 hospital systems in 46 states involved
Lehi is the new home and headquarters for Civica Rx, a not-for-profit company, formed by a collection of hospitals, which supplies generic medications. A grand opening and ribbon cutting ceremony held on April 18, was attended by Utah Governor, Gary Herbert, U.S. Congressman, Ben Adams as well as hospital and university officials.
Lehi was chosen because it is centrally located amid Utah's major universities and has become a hub for Utah's startup and tech communities. The location will also enable Civica Rx to draw on local expertise and talent. The Lehi office will house about 40 people soon and expansion opportunities in Lehi are expected to bring the office to four or five times that size within three to five years, according to a press release. Civica Rx has 900 participating health systems in 46 states. In Utah, those participating hospitals include Intermountain Healthcare, MountainStar, Steward Health Care and University of Utah Health, according to Debbi Ford, Chief Communications and Public Affairs Officer.
"Today's opening of Civica Rx's Utah headquarters in Lehi is a milestone in the effort to reduce chronic drug shortages in healthcare institutions across the country," posted Intermountain on their twitter account.
Civica Rx mission is to stabilize the supply of generic medications and reduce chronic generic drug shortages which have become a national crisis, said Martin VanTrieste, Civica Rx CEO. "Drug shortages strain hospital staff and lead to delayed surgeries and sub-optimal treatment for patients and can lead to unpredictable price increases that result in budgetary instability in hospitals," said VanTrieste.
The company plans to focus on producing drugs that are often on the FDA shortlist as well as on hospital-based medicines, which are mostly sterile injectables, such as anesthesia medications, antibiotics, pain medications, nutrients, and electrolytes, he said. Civica Rx, with the assistance of the Drug Selection Advisory Committee, will prioritize the medicines they will make, although no specific drugs have been announced yet.