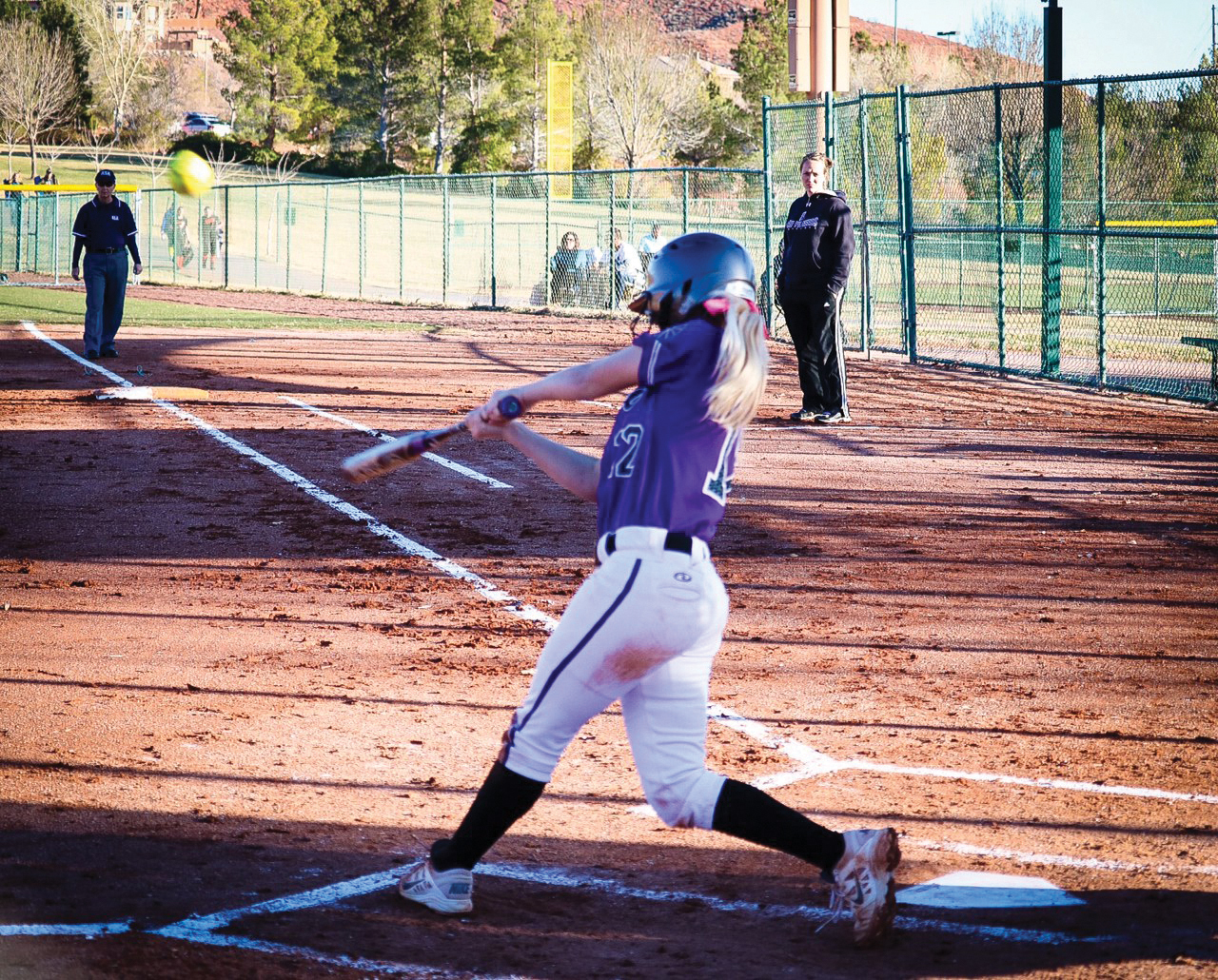 SOFTBALL
After a rainout last Thursday and Friday, the Lehi softball team played rival Herriman in a windy, cold game Monday. Lehi defeated Herriman last year in the championship game so this was a grudge match for the Herriman girls. Lehi regained their composure after a drubbing at the hands of Riverton on Tuesday.
With Stefani Zimmerman solid on the mound and good defense behind her, the Pioneers held the Mustangs to 3 runs until the 6th inning when Herriman staged a comeback to score six runs. The game ended with the Pioneers victorious 14-9. The Pioneers play Lone Peak at Lone Peak on Tuesday and Westlake at Westlake on Thursday.
CAN THEY "3 PEAT"?
Can Lehi earn an unprecedented three 5A softball championships in a row? After losing three key seniors last year, the Pioneers are looking for just the right combination for a 2016 championship. Coach Tim Kennedy will rely on a strong contingent of seniors, including Rylin Roberts, Stefani Zimmerman, Syd White, Brogan Kirby, Emme Cluff, Abby Padilla, and Alexis Leavitt. With some talented juniors, sophomores, and even freshmen it is a possibility that Lehi High School could come home with another trophy.
BASEBALL
The Lehi Pioneer baseball team started their region play March 29th by playing last year's 5A state champs the Pleasant Grove Vikings. By the last game they pulled off a win. Devin Smith had a great game on the mound with Kelton Higgins and Jason James both with 2 run homeruns. It was a great win to start the season.
The next Pioneer series was against Herriman. With great pitching and great at-bats the team got a sweep. Last week the team played Riverton. The boys battled and got two wins. The final game of the series was played on Saturday because of a rainout on Friday and they beat the Silverwolves 9-4 in 8 innings.
The future is looking bright for the Lehi baseball team.
BOYS SOCCER
"The season so far has been unlucky for us, we start games very well and usually are the first to score. After the first goals in games we have lacked more goals. The boys are starting to understand the system better now and are improving with each game; we just need to win the games we have remaining to put pressure on the rest of the region. I think we will see improvement in the games to come."
—Jhoan Alvizo, Assistant Coach
TRACK
TENNIS