Lehi Jr. High Student Recognized with Top Honors at FBLA National Conference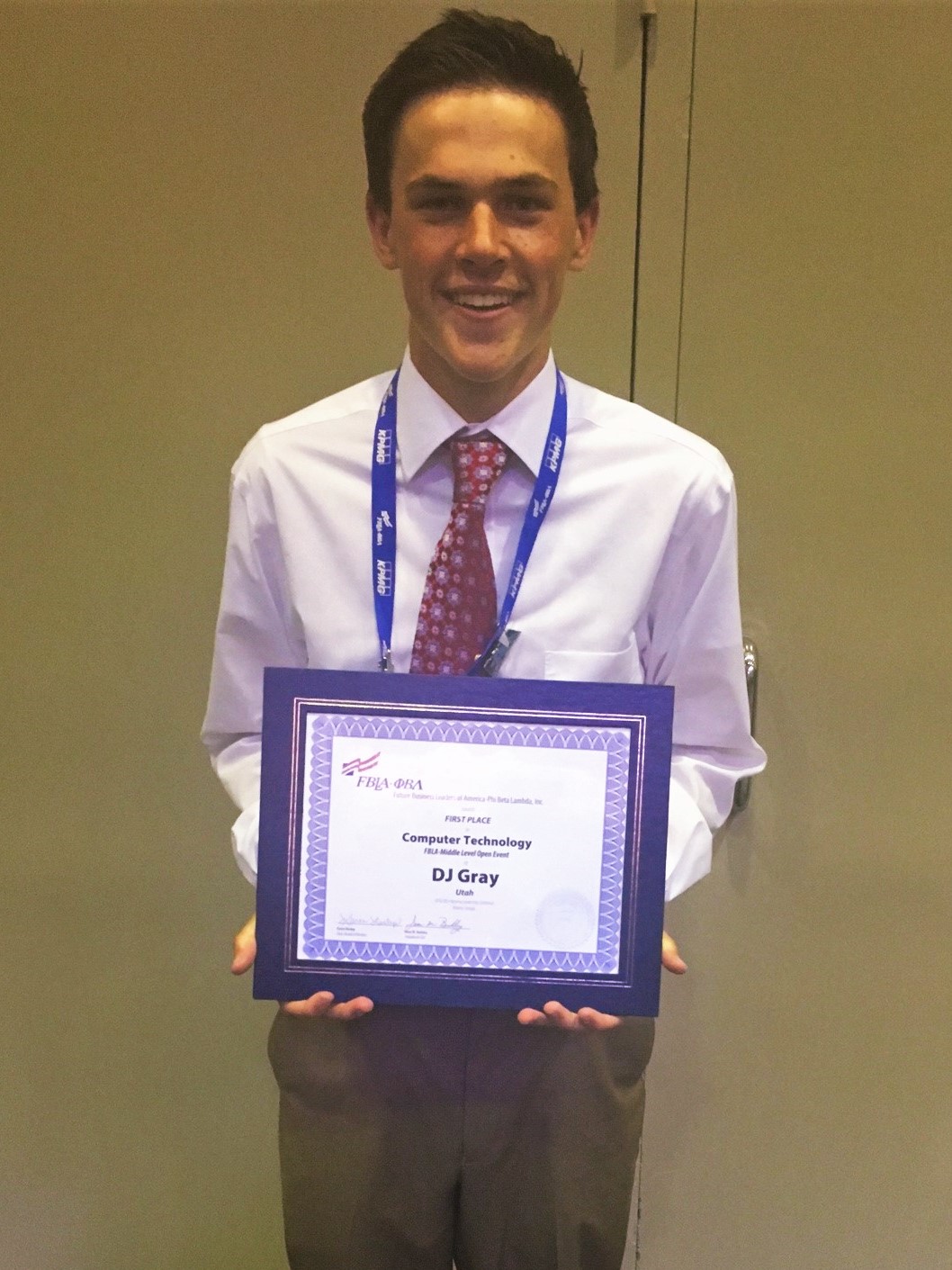 DJ Gray, son of Neil and Stephanie Gray, and a 9th grader from Lehi Jr. High received national recognition at the FBLA (Future Business Leaders of America) Awards of Excellence Program on July 2 in Atlanta. Gray competed in Computer Technology and brought home first place. Computer Technology is a combination of the inner workings of a computer, how it's built, it's use, and networking.
"It was a combination of studying packets my advisor, Tiffany Quintero gave me and taking a class in school that got me to nationals and ultimately led me to 1st place," said Gray. Gray and partner Jaxson Blackham took 1st at regionals in "Presentation" which led Gray to compete nationally.
More than 9,380 of America's best and brightest high school students traveled to the Peach State to connect with top future business leaders and showcase their talents as they competed for the opportunity to win more than $179,000 in cash awards.
The award was part of a comprehensive national competitive events program sponsored by FBLA-PBL that recognizes and rewards excellence in a broad range of business and career-related areas. For many students, the competitive events are the capstone activity of their academic careers. In addition to competitions, students immersed themselves in interactive workshops, visited an information-packed exhibit hall, and heard from motivational speakers on a broad range of business topics. Congratulations to DJ Gray for his accomplishment and for representing Lehi so well in the national competition.