Local Families "Light the Boulevard" to Remember Children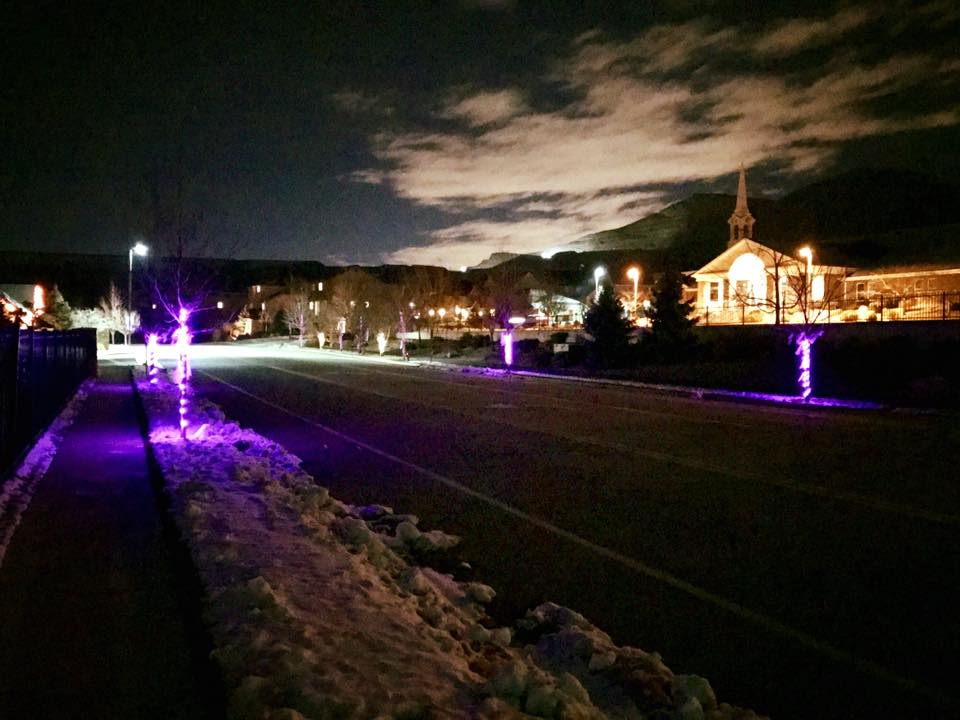 To remember and support Lehi children who have recently passed away or who are fighting serious illness this holiday season, members of the Traverse Ridge community are encouraging locals to "Light the Boulevard" in honor of Elsie Mahe, Harper Morgan and Livvi Roberts, whose families are in that area.
People are encouraged to find a tree on Traverse Mountain Boulevard, located in the Traverse Mountain development (behind Cabela's and the Outlet Mall) in Lehi, and decorate it, or add to other decorated trees. Several trees are adorned in pink and purple, which are favorite colors of Elise, Harper and Livvi.  Messages of hope and inspiration have been found on many trees. Any color solar powered string lights, ribbons, tulle, and ornaments may be added and messages to families of love and concern are encouraged. Please do not harm any of the trees as you decorate.