Lehi Family Blessed by Festival of Trees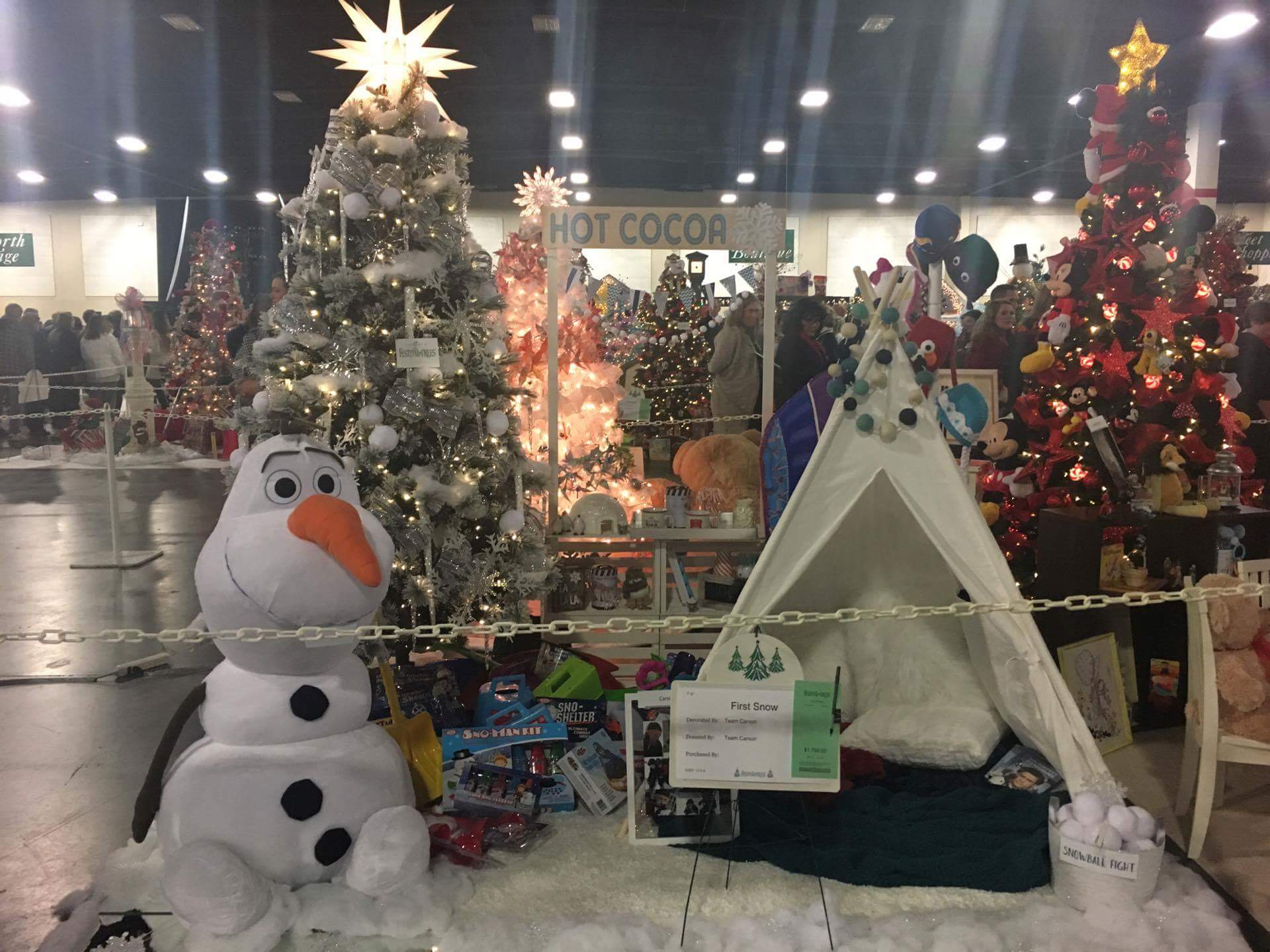 "It was the most beautiful Christmas gift anyone could have given me that year," said Hillary Cheney, referring to her friend's idea of creating a tree for the Festival of Trees. The Cheney family had recently lost their son to a freak accident just before his fifth birthday back in 2012. "I was in a complete haze. I was pregnant and trying to cope with Carson's loss. It was awful."
The Festival of Trees is an annual event organized by Intermountain Healthcare which gives every penny raised to Primary Children's Hospital. Decorated trees, wreaths, quilts, and other items are donated to the event at the South Towne Expo Center where items are auctioned off the first night. Items not purchased the first night are available for purchase over the next few days of the event.
A group of neighbors and friends helped the Cheney's create their first tree based on one of Carson's favorite things to do, bicycling. The family was shocked when they received a call to return home from church that Sunday to see their tree on the back of a truck being donated back to them by the family who had won the tree in auction.
The Cheney's have since created a tree each year for the festival. They have designed trees based off of Moab, dress up, biking and this year they created a snow theme. "They all have been around memories we have with Carson," said Hillary. "The first few years of creating a tree for Carson have been very spiritual and emotional. It's a beautiful way to be able to pay tribute and honor Carson while benefiting Primary Children's Hospital. love sharing him and his passion for life with others"
Constructing each year's tree generally starts in October, but the general idea starts much earlier than that. "I'm already planning next year's," said Hillary. "I love all the people who ask if we are doing a tree and want to help. I love meeting other families as they create a tree for their loved one, whether it is a survivor or someone who has passed. It just gives a deeper meaning to life."
"There is an immediate bond forged with others who know deep sorrow," said Hillary. "Donating a tree in honor of Carson allows us to start the season focusing on our Savior and His gift of eternal families. It is truly the greatest gift of all. One way we feel we can show our gratitude is to donate to Primary Children's and try to help ease the suffering of others."
The Cheney's created a Facebook page for their son called "Carson Courage Cars" where they provide a tag to print out and put on Hot Wheels or Matchbox toy cars. They encourage people to place these cars in random places and for those that find the cars to come to the page and share their experience on where they found them. This pay-it-forward card gifting started just in Lehi but has since spread around the globe where cars have been found in Japan, Germany, Sweden and Italy.