Lehi Post Office at Capacity During Holidays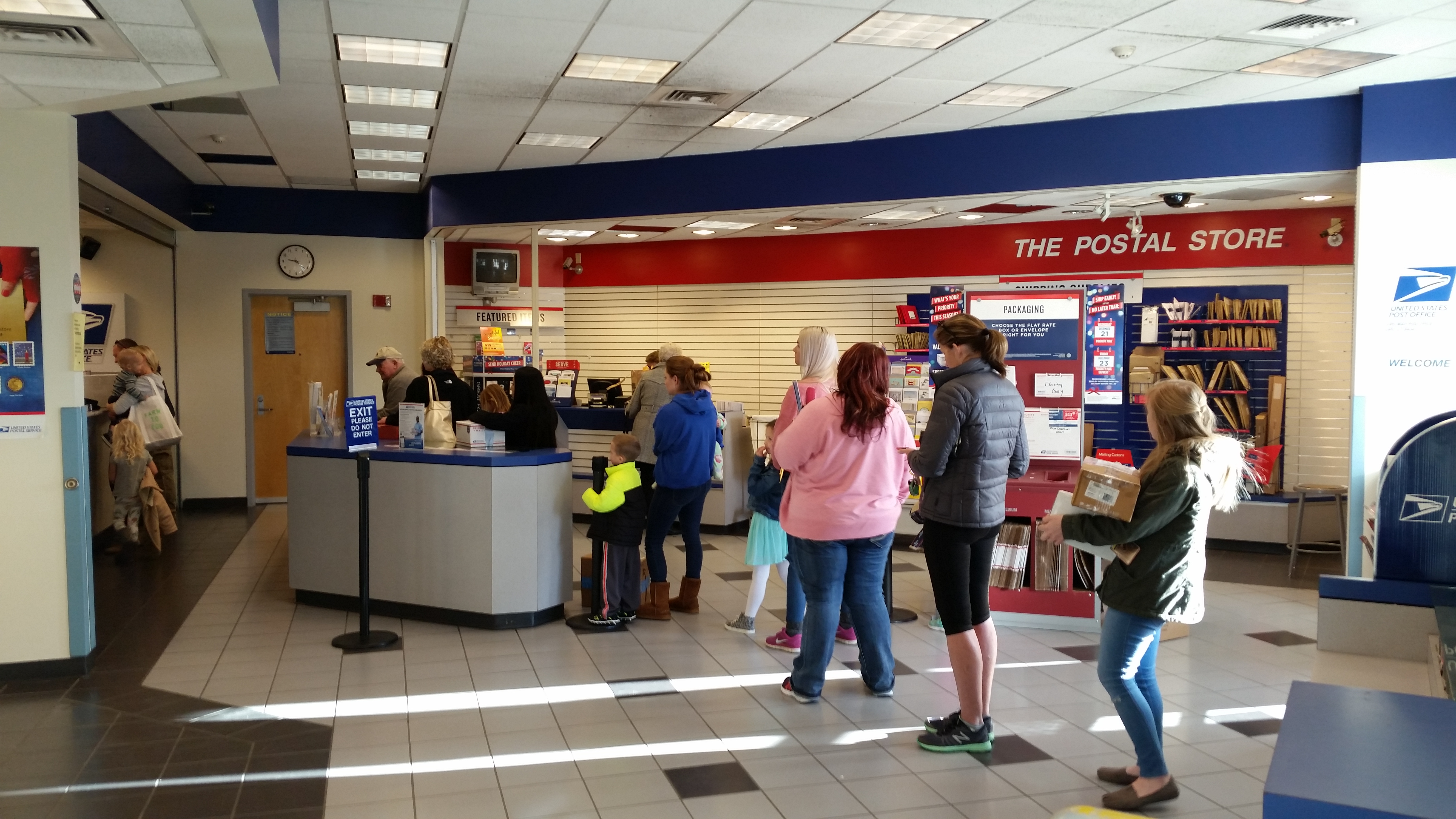 The parking lot is packed, the line is long and not much is going to change until after December 25th. Welcome to the Lehi post office during the holiday season.
The local post office serves Lehi, Saratoga Springs, and Eagle Mountain with no plans of opening another full-service post office in any of these cities. If you have ever had to stand in line for over half an hour or read the 1.5 average out of 5 stars through 144 Google reviews about the Lehi post office, you know there are capacity issues that need addressing.
The post office has four front desk employees who generally cover 8:30 a.m. to 5:30 p.m. daily and 9 a.m. to 1 p.m. on Saturday. These four front desk employees often work overtime and are scheduled to process passport applications during business hours which generally subtracts one available worker from serving those in line to mail items. Because the post office was only built for four employees working at the same time, it is impossible to get more workers at the front desk area. One self-service postage meter is available 24-hours a day.
There will always be more lines and more people shipping packages during the holidays but there are ways to avoid the rush and make your shipping experience much more bearable.
Shipping Tips:
There are post office extension branches at the Ridleys in Eagle Mountain and Harmons in Lehi.
Passports in Lehi require appointments while at Draper and Provo offices you can just walk in and start your paperwork. Having a photo taken at Walgreens will save you time and money when you go to the post office to fill out your paperwork. Schedule your appointment in advance of the holidays or shortly afterwards when things really calm down.
There are two UPS stores in Lehi and one in Saratoga Springs. FedEx has a location in American Fork. While generally more expensive than the Post Office, they are an alternative shipping method.
Visit the post office early in the day. The closer you visit to the post office opening, the less of a line and wait you will have. If you got to post office after 4 p.m., you will often have to park across the street from the post office with a long wait.
The self-service machine can be use 24 hours a day and is a great way to mail your items after hours when no one else is around.
The American Fork post office is a quick drive from the Lehi post office. It will often be quicker during peak Lehi hours as A.F. does not process passports and their line generally moves much faster.
If you are shipping internationally, you can grab the customs forms beforehand, then complete the forms at home before arriving.
International shipments are best mailed before Thanksgiving providing plenty of time to arrive. If you are shipping them now, chances are good they will not get there until after the new year.
Print your postage at home and walk into the post office and leave packages on the far-right desk or schedule a postal employee pick up from your home. This is much easier than most people believe. You can easily print from USPS.com or if you have a PayPal account, you can ship directly from paypal.com/shipnow. You do not have to pay for services like Stamps.com or Endicia.com which charge a monthly membership fee in addition to the postage cost. If you need a scale to weigh packages, they are available at most Walmart or Walgreen locations, or on Amazon.com. You can weigh also weigh items at the post office on the self-serve scale.
Free flat rate shipping supplies including envelopes and packages in various sizes are available from the post office. You'll pay a flat rate to ship without having to know the weight of the item.
The only time you really need to stand in line at the post office is if you are shipping internationally and must complete customs forms, the rest of the time try printing shipping labels at home.