Baseball: Lehi's Favorite Summer Pastime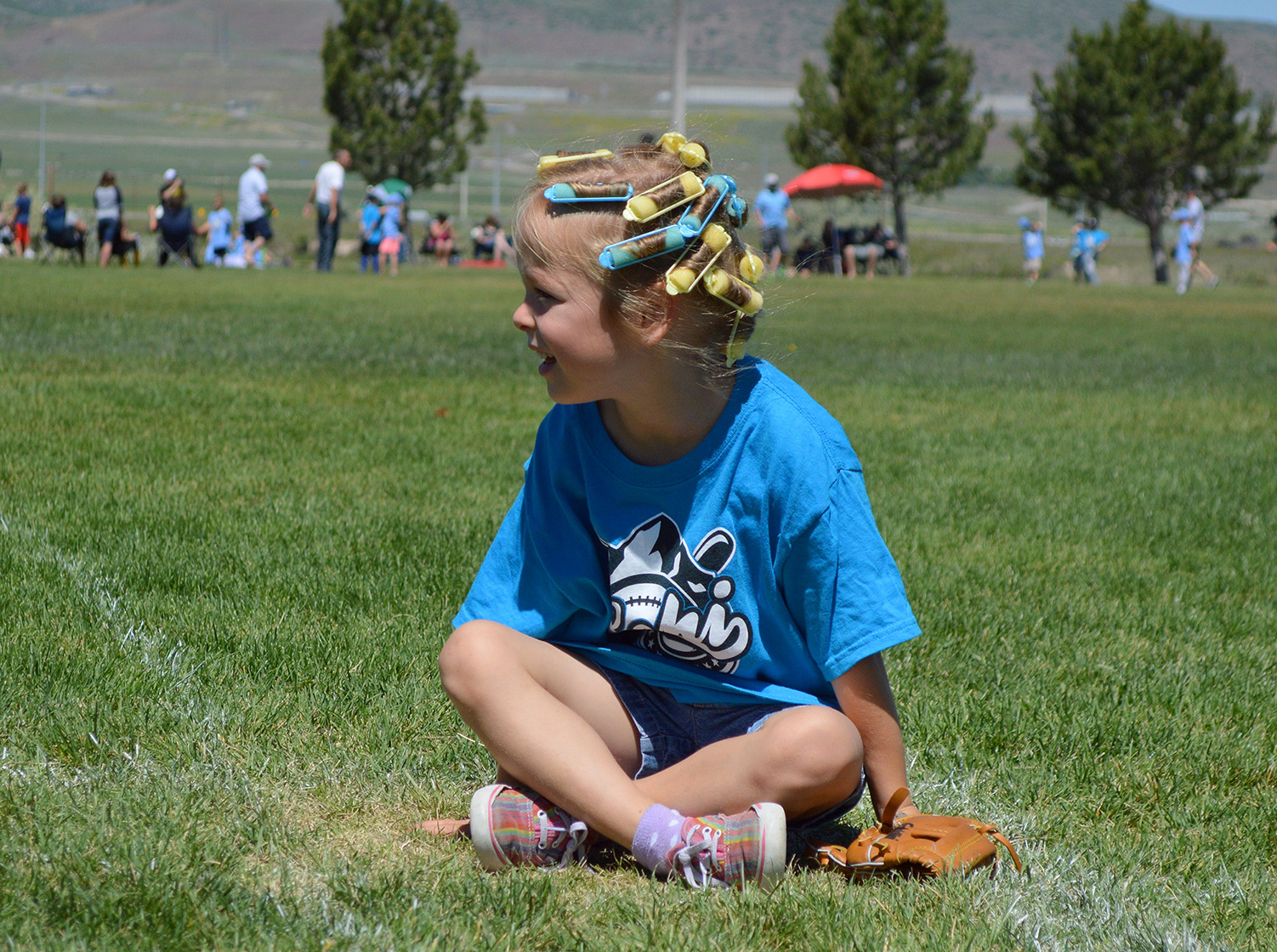 It's baseball season, and in Lehi that means games almost every night of the week and all day on Saturday. Whatever form of baseball you enjoy, you can get your fix at one of the parks in town. Olympic Park is host to the youngest players learning the game by playing T-ball. Kindergarten-age boys and girls hit the ball off the T and what comes next is always an entertaining surprise. The hitter might run straight to second base or tackle his friend at first base or walk back to the dugout thinking his work is done. T-ball is all about fun and a little about learning the many rules in baseball. Everyone gets to hit, everyone gets to run the bases, and nobody is ever out.
The Sports Complex accommodates many different teams and styles of baseball and softball. Players and coaches find each other by searching for their teams' jersey in the crowds spread out among all the baseball diamonds and soccer fields in the acres of the Sports Complex. The coaches are parents who have volunteered to coach the team their child is on. The players on the machine-pitch and coach-pitch teams have learned a thing or two since their T-ball days, making unexpected plays that get the crowd cheering. Families bring their own chairs and blankets to sit on while they watch the younger players on the small fields. Girls playing softball and boys playing baseball have graduated to the real diamonds at the Sports Complex. Watching them play while eating a snow cone on a warm summer night is perfection. Most of the big and little baseball players at Olympic Park and the Sports Complex are in the Lehi Legacy Center Recreation League.
Veterans' Memorial Park is the ultimate place to go to catch a good baseball game here in Lehi. On Saturday, June 4, the Rocky Mountain Super League had teams from Utah and Idaho playing in the heat and loving it. Parents and grandparents sat on the shady bleachers with big drinks, cheering the players on. For the month of June, life is all about baseball in Lehi!